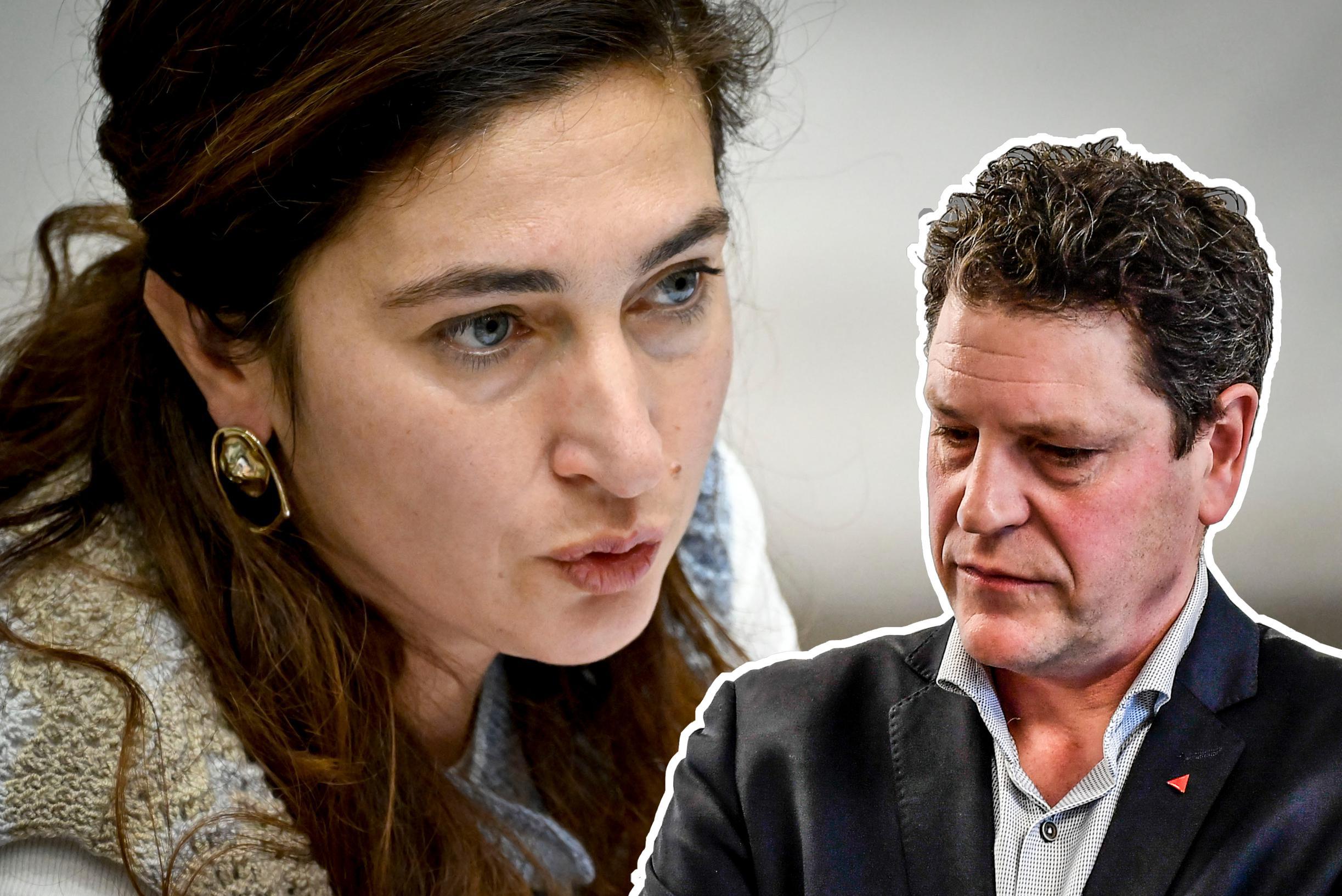 Antwerp
–
Flemish Environment Minister Zuhal Demir (N-VA) denounces the criticism of the low-emission zone of Antwerp ships from Leefmilieu Tom Meeuws (Vooruit). "Quite hypocritical of Meeuws flip-flop ships," says Demir, who finds it striking that it is precisely Meeuws that is attacking. "She now pretends that political fire is the only sustainable source of energy," Meeuws responds.
The reason for this attack is the proposal to ban diesel and petrol cars in the low-emission zones (LEZ) in Ghent and Antwerp in 2031 and 2035 respectively. Meeuws has his reservations about these measures. He also expressed this in the city council on Monday. "We have to think about whether a diesel ban in 2031 still makes sense," he said.
READ ALSO. Opposition takes aim at tightening low emission zone: "This will hit ordinary people the hardest"
It strikes Demir that it is precisely Meeuws who is attacking, while he went much further in his own election program in 2018 and wanted to ban all combustion engines in the city center from 2030 and from 2035 even across the entire territory, so also outside the current LEZ.
Flemish minister Demir describes Meeuws' statement as twisting. "It seems like the superlative degree of hypocrisy," says Demir. "But, good news, mister flip-flop ships. The city itself has the authority to adjust and abolish the LEZ. Flanders does not impose anything and is not married to the LEZ. So you can go against your own program perfectly if that suits you opportunistically."
Demir emphasizes that nothing has been decided yet. It now passes through various advisory bodies. The government will then consider the proposal again," says the minister.
READ ALSO. Rules are becoming stricter: within a few years, diesel and petrol cars will no longer be allowed to enter Antwerp (unless via social correction)
What Demir does want to maintain is the postponement of the next tightening in the LEZ from 2025 to 2026 due to the purchasing power crisis.
Light a fire
Aldermen Meeuws reacts with surprise to Minister Demir's attack, especially because he and the minister are pursuing the same goals: better air quality. "She now pretends that political fire is the only sustainable source of energy," says Meeuws. "As alderman, I implement an administrative agreement and not an electoral programme. Moreover, there is progressive insight. Based on an evaluation report, it was decided, together with coalition partner N-VA, not to expand the Antwerp LEZ. This was an important social measure."
The alderman repeats that an ultra LEZ, which everyone must adhere to, makes no sense. He advises the minister to read the Antwerp climate plan. "We advocate the ultra LEZ for fleets, so only for buses and taxis, for example. I don't do symbolism. We measure and adjust where necessary. This is not a flip flop. The decision about the LEZ in the future will lie with the next Antwerp management team."
According to Meeuws, the failure is mainly due to the hot breath of Europe in the neck of the Flemish minister. "In order to meet the European air quality objectives, it was the minister who quickly included the ultra LEZ in her 2019 air policy plan," says Meeuws. "Perhaps she should have come to listen to us first, then we could have helped her."