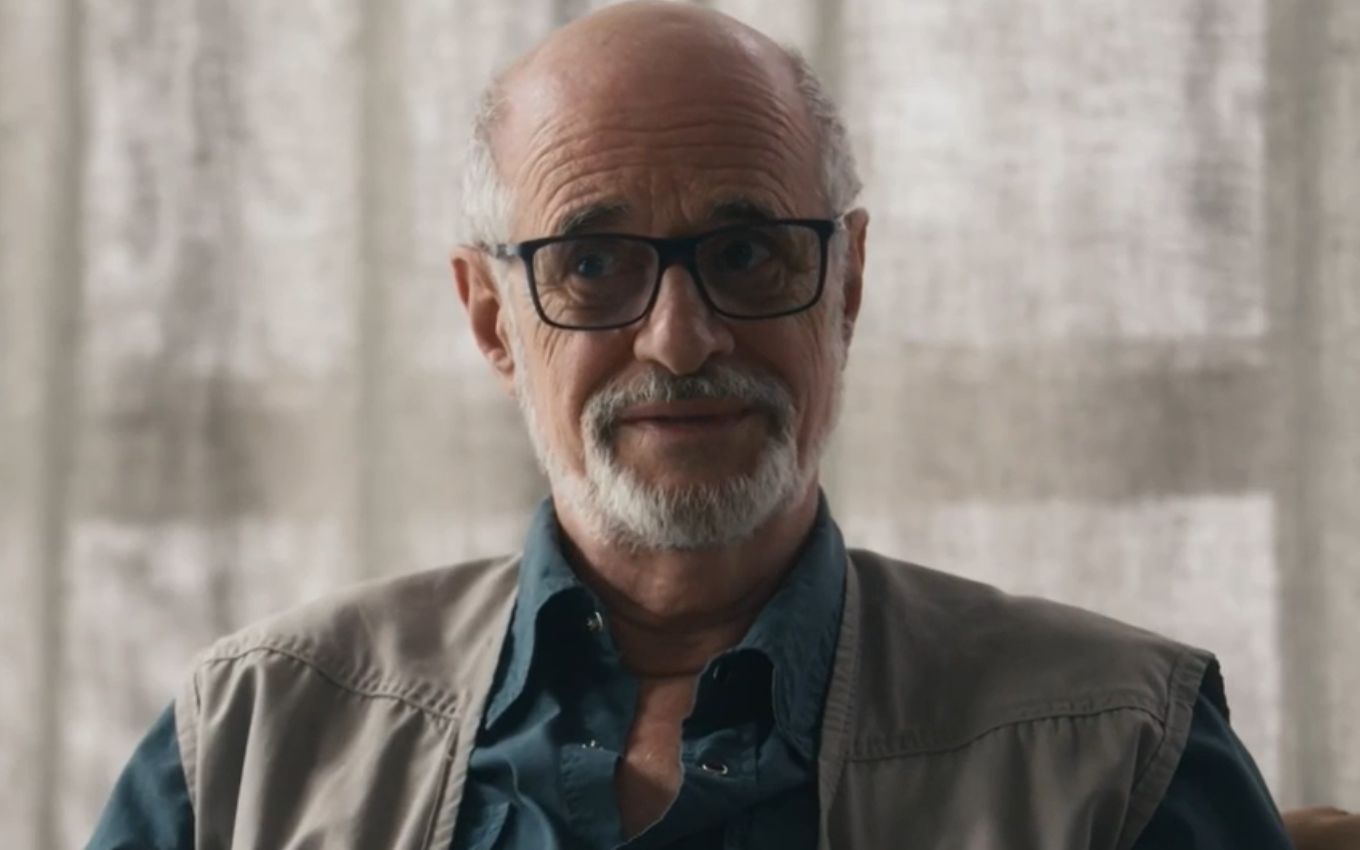 Dante (Marcos Caruso) will play dumb to unmask Cidália (Cassia Kis) in Crossing🇧🇷 The teacher will find out that the secretary lied about Guerra's (Humberto Martins) involvement with Débora (Grazi Massafera) and will put her against the wall in Globo's nine o'clock soap opera. "I'm sure you'll remember her well now", confronts the scholar when showing a photo of Chiara's mother (Jade Picon).
However, Sara's ally (Isabelle Nassar) will hide from the executive the audio content that the blonde sent to Moretti (Rodrigo Lombardi) before dying. At this point, Oto (Romulo Estrela) will have already cleaned up the recording noise and exposed the car accident.
Dante will soon realize that Cotinha's friend (Ana Lucia Torre) omitted the whole story of Deborah's betrayal🇧🇷 In this Wednesday's chapter (21), the executive will pretend to be surprised when she finds the professor in a bar and will take the opportunity to update herself on the directions of the Maranhão investigation.
"I just came for a cup of coffee… What about the girl, Sara? Has she left yet?", she asks. "It was. I was even talking to her on the phone now. She'll be back soon", replies the former advisor of Ari (Chay Suede). "Did she get any leads on her friend from Moretti?" asks Guerra's "spy".
But the professor will make a fool of the secretary and make only insinuations, without revealing everything that he will have discovered. "Something is always achieved, isn't it? If not in a very clear way, then directly. People always leave room for one to intuit something", philosophizes the veteran.
Cidália will ask what Sara had intuited, and Dante will receive a message from the ally at that very moment. "Ah… She just sent me here. I'm sure you'll remember her well now. And everything that happened to her… Débora!" character by Grazi Massafera.
No way out
The construction company employee, then, will open the game: "You already know the whole story. You will understand that there are things that it is preferable for us not to remember and not to divulge either. Guerra I really liked this girl… More than I liked her, I'd say. It was a passion. This story moved Guerra a lot".
"Somehow he blocked his emotions. He never thought about starting a family again: the girl, the daughter, is the result of a casual relationship. He became a very lonely person. And I feel that this girl, Débora, is still a presence. He doesn't even like to hear her name. It's an experience he wants to erase, sweep away," the executive explains.
"There are memories that the more we try to erase them, the stronger they become", the academic will reply. "This is one of them", will agree Cidaliawho will not give up to extract more information.
"You said Sara had a hunch after her conversation with the Moretti🇧🇷 I'd be curious to know where Débora is going", she lets out, as if she doesn't want anything. "Sara believes we're going to get there! And I believe in it too", concludes the elderly man. The secretary will not waste time and will run to the boss with all the details of the conversation.
crossing is a novel written by Gloria Perez🇧🇷 The plot has the artistic direction of Mauro Mendonça Filho and is set in Rio de Janeiro and Maranhão. The prediction is that the serial will remain on the air until April next year.
---
Find out all about the upcoming soap operas with the Noveleiros podcast
Listen to "#129 – Breeze takes revenge and spreads dirt on Ari in Travessia!" on Spreaker.
---
Subscribe to the channel TV news no YouTube and watch videos with revelations from Travessia and other soap operas: