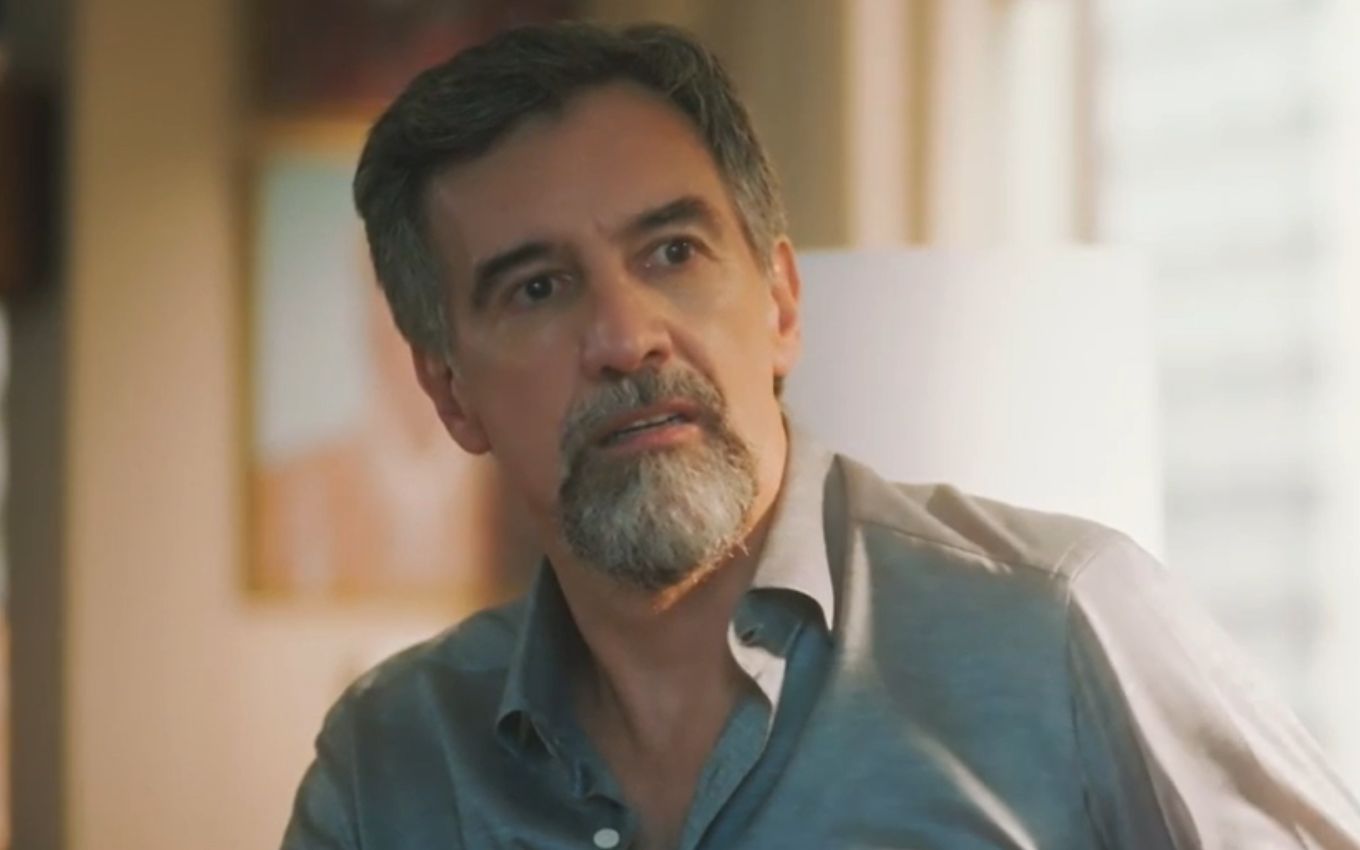 Ademir (Charles Fricks) will be visibly embarrassed when Caio (Cauã Reymond) touches on a sensitive subject in Earth and Passion. The boy will reveal that he knows that Antonio (Tony Ramos) used his uncle's secret to carry out a coup and take most of the inheritance. But he will make a point of keeping the mystery well guarded. "It's very intimate", will justify the rural producer in Globo's nine o'clock soap opera.
In this Tuesday's chapter (23), the countryman will talk to his nephew about the villain's intentions. "Now there is no more doubt. Your father wants to harm you", he will lament. "It's all the fault of that woman who made his head. But I have my rights. My mother's inheritance…", Daniel's half-brother (Johnny Massaro) grumbles.
Caio he will confess that he still doesn't have the courage to sue his father, and Ademir will point out that his nephew always wanted the affection of the almighty. It will be then that the worker will reveal that Cândida (Susana Vieira) gave him a family secret.
"I know that my father wasn't even fair to you, who is his brother", says the wronged one, taking the relative by surprise. "What do you know?", he will be scared Charles Fricks character.
"I know that he gave you a blow to the inheritance. She left you with a small part of what was rightfully yours. Candida told me. It's a family secret", he will explain. "Did she say what your father used to convince me to accept it?", the farmer will worry.
The boy will say that he doesn't know exactly what the secret is: "Do you want to tell me, uncle?". "I prefer not to tell. It's too intimate. Forget it", asks Ademir, panicking at the possibility of being unmasked. "I respect it, but if you ever want to, I'm open to listening. Whatever it is, that secret you carry. If you want to share the load…", offers Caio.
Ademir mystery clues
O author Walcyr Carrasco has already given some indications of what the character's secret might be. He even vented to his nephew about the disagreements with Antônio in the past.
"I would have been happier if I hadn't bowed to the family, to your father…", said the rural producer. "But did you miss something?", wondered the heartthrob from Cauã Reymond. "I couldn't… be me. One day you will understand", said Ademir.
Cândida has also demonstrated that she knows his secret. "I found it strange how often you came to my bar. I thought you had become attached to one of the girls. The Flower [Letícia Laranja]… She is beautiful, sexy, as you say. And she has a daughter. It even occurred to me… It just occurred to me that the daughter could be hers ", speculated the pimp.
"Then I thought better of it. I watched. I never see you with the girls. You know what I mean. I know why you go there every night", shot the brothel owner. Cornered, Ademir even offered money for Candida remain silent.
Everything indicates that Ademir's secret may be related to Kelvin (Diego Martins). The waiter has a Hidden romance with a local powerful man.
---
Subscribe to the channel TV news no YouTube and watch videos with revelations of what will happen in Terra e Paixão and other telenovelas: