Published:
23 Dec 2022 19:08 GMT

The bill, which must be signed by President Joe Biden to become law, includes $44.9 billion in aid to Ukraine.
The US House of Representatives approved this Friday the bill of the federal budget for 2023 of about $1.7 trillion which includes more emergency aid for Ukraine and stronger funding for the country's military. The vote went ahead with 225 votes in favor and 201 against.
The project, which was approved this Thursday by the Senate with 68 votes in favor and 29 against, provides Ukraine $44.9 billion in aid, more than what President Joe Biden had requested, thus raising the total attendance so far to more than 100,000 million. In addition, it includes $858 billion for national defense and $772.5 billion for other non-defense domestic programs.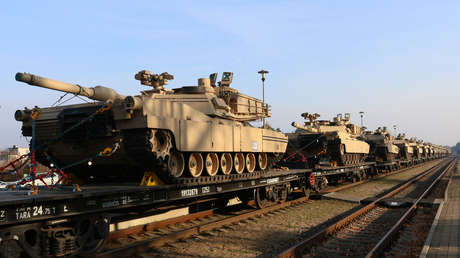 It also contains an amendment that It allows seize frozen assets of Russian businessmen to send them as help to kyiv.
Among other provisions, the ban on use of Chinese-owned app, TikTok, in federal government devices due to the national security concerns of legislators, and reforms to the Electoral Count Law as a consequence of the assault on the Capitol on January 6, 2021. In addition, they will be allocated $40.6 billion to emergency spending to help communities across the country recover from floods, hurricanes, and other natural disasters.
The approval of the measure will be sent to President Biden for him to sign it into law before midnight this day, the deadline on which the temporary funds would expire. Once endorsed by the president, the measure will finance the federal government until September 30, 2023.
"A Monstrosity"
Most Republicans have come out against it and criticized the package for increasing spending without addressing national priorities How to secure the southern border.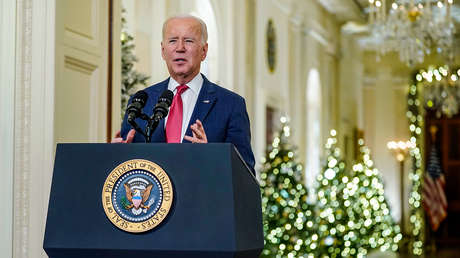 In particular, Kevin McCarthy, who aspires to occupy the position of president of the lower house of Congress at the beginning of 2023 after the midterm elections, dismissed the draft as "monstrosity." "Is one of the most shameful acts that I've seen. They have done nothing but put politics before the people of the United States. And you know what? They fired them. They fired them," McCarthy said before the vote, criticizing the Democratic caucus.
For her part, the outgoing Speaker of the House, Nancy Pelosi, defended the budget initiative, emphasizing that the funds will cover "great needs of the country." "We address the needs of America's working families, paying special attention to our children," he said.
In parallel, Pelosi said that McCarthy's statements sadden him about the "shameful" of the project. "I can't help but wonder: have you forgotten about January 6?" Said the senior official, referring to the assault on the Capitol in 2021 by supporters of former president Donald Trump.