Published:
23 Dec 2022 12:16 GMT

At least 2,600 men who were incarcerated were the victims of pesticide and herbicide experiments on their skin.
The School of Medicine of the University of California San Francisco (USA) is excused this week for conducting dozens of "unethical" medical experiments on prisoners in the 1960s and 1970s.
A research conducted by the university's Historical Reconciliation Program earlier this month revealed that at least 2,600 men who were incarcerated at the California Medical Center in Vacaville were victims of pesticide experiments Y herbicides on the skin and injected into the veins, performed by two dermatologists from the Faculty of Medicine, collect the San Francisco Chronicle.
According to the report, the doctors engaged in "questionable informed consent practices". One of the experiments consisted of placing receptacles full of mosquitoes on the arms of the men in order for the researchers to observe the "attractive host of humans" for the insects.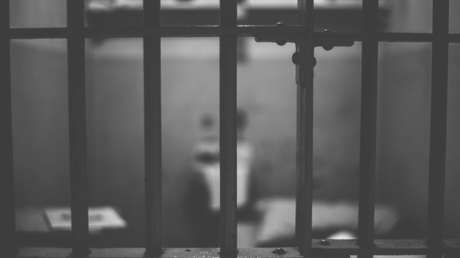 In addition, it was revealed that several of the men participating in the trials were being tested or treated for psychiatric problems and none had medical conditions that would have benefited from the experiments, the university said.
"UCSF apologizes for its explicit role in the harm caused to the subjects, their families, and our community by facilitating this investigation, and acknowledges the institution's implicit role in perpetuating the unethical treatment of vulnerable populations Y neglectedregardless of the legal norms or perception of the time," Executive Vice Chancellor and Chancellor Dan Lowenstein said in a statement.
Ethical standards and informed consent
The experiments were carried out by doctors Howard Maibach and William Epstein, both professors in the department of dermatology at the faculty. Epstein, the unit's former president, died in 2006, while Maibach remains a member. The practice stopped in 1977 when the state requested that all human research in state prisons be suspended.
Maibach, in a letter sent to his colleagues in response to the report, he expressed his dismay at having participated in the investigation and explained that the ethical standards back then were different to those of today.
"I regret having participated in research that did not meet contemporary standards," Maibach wrote, noting that the university president at the time "unequivocally believed" that prisoners could give informed consent to participate in the experiments.
Furthermore, he defended his work, arguing that the essays "provided several benefits to prisoners", such as receiving free skin care.
To determine the extent of the harm caused to the men as a result of these experiments, the university noted that further analysis is needed. It is unknown if Maibach will face any disciplinary action in light of the report.