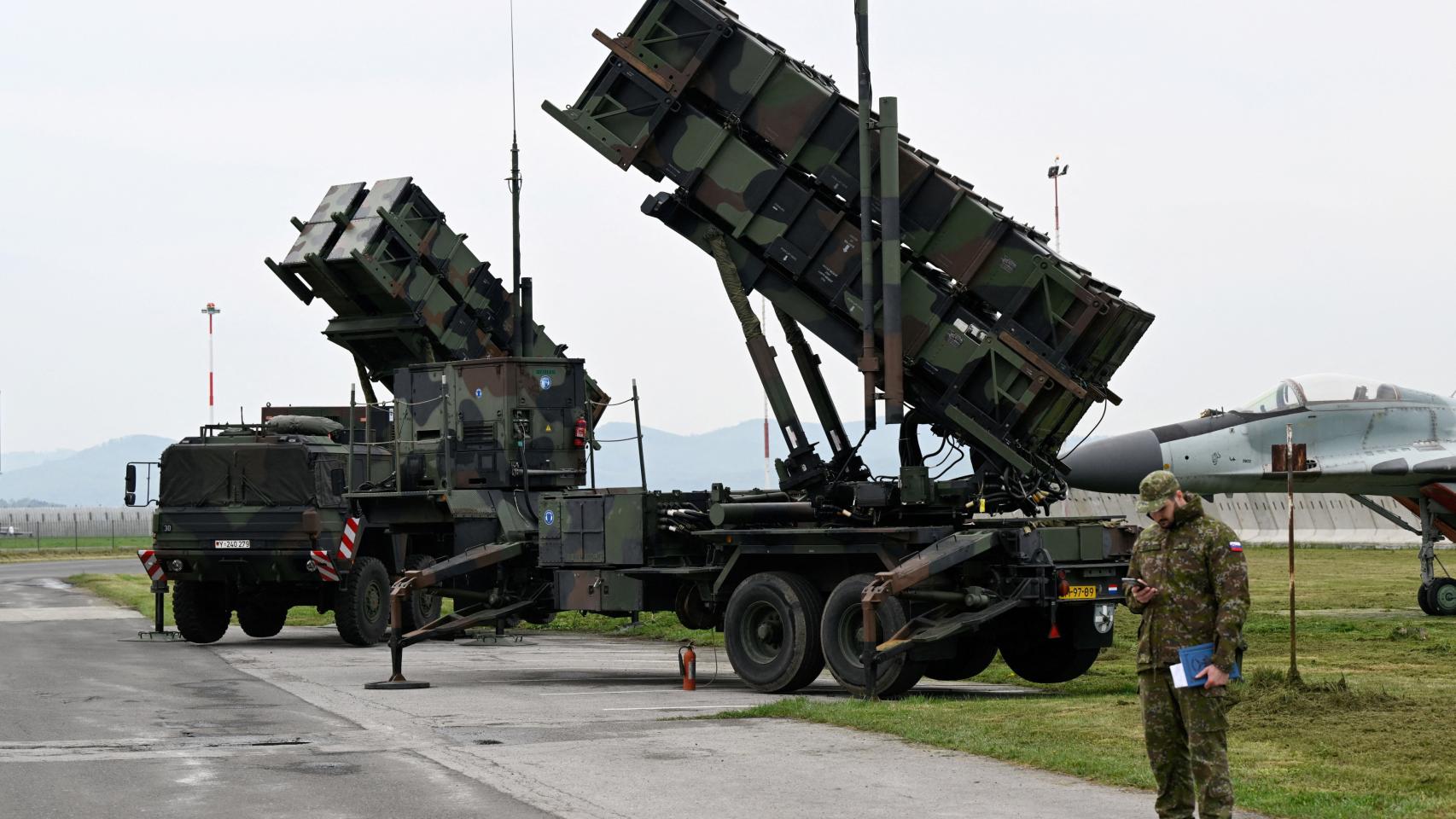 Russia has been warning for days of "unforeseeable consequences" if the United States supplies Ukraine patriot missiles. Volodimir Zelensky he has taken a flight for the first time since the start of the invasion and his destination is Washington. there awaits you Joe Biden and there is no threat that will derail the deal: Zelensky will return to kyiv with a commitment to this crucial air defense system for the future of the war. It will be a powerful message to Vladimir Putin from the White House itself.
[300 días tras el inicio de la invasión, Zelenski vuelve a poner en ridículo a la inteligencia militar rusa]
The threat came from the Russian embassy in Washington itself, in a statement, when sending Patriot to Ukraine was only a possibility. "If this is confirmed – it could be read – we will witness another provocative step by Biden." The note went further, assuring that support for kyiv would not only cause "enormous damage" to bilateral relations with the United States, but would also result in "additional risks to global security".
On my way to the US to strengthen resilience and defense capabilities of 🇺🇦. In particular, @POTUS and I will discuss cooperation between 🇺🇦 and 🇺🇸. I will also have a speech at the Congress and a number of bilateral meetings.

— Volodimir Zelensky (@ZelenskyyUa) December 21, 2022
Zelensky won't be spending much time in Washington, but his schedule is busy. Nothing until now had taken him out of his country, whether it was offers to live in a safe place with his family or in one of the kamikaze drone attacks falling a few meters from his official residence. He travels because the loot is important and because he believes that with his presence his message will have another resonance. He will deliver a speech in Congress.
The words of the Ukrainian president at the Capitol will have historical significance and are pertinent. Before him there will be dedicated Democrats, but also Republicans who advocate 'America First' and supporters of abandoning the Ukrainian people to their fate, as many of them proclaimed in the campaign towards the recent mid-term elections.
The US, Ukraine's main ally
Zelenski will address the congressmen but also the Americans, in the first person. He will also be seen with Biden at the White House, a visit that Biden will hardly be able to return due to the serious security problems that would arise. Before leaving, he will also have held various meetings in favor of strengthening the defense capacity.
Biden will announce to Zelenskiy the shipment of a new military aid package to Ukraine worth 2,000 million dollars, which will include the Patriot missile battery that kyiv has long been requesting and that it will disrupt the Kremlin's plans in what it continues to call a "special operation" and that in practice it is an invasion that does not stop accumulating evidence of crimes against humanity.
[Mapas antiguos, instrucciones de Wikipedia y objetivos imposibles: así fracasó el plan de Putin]
The United States has been Ukraine's main ally since Putin ordered the first attacks in February. 300 days later, the invader does not fully control any of the territories he covets, illegally annexed. He now focuses his offensive on leaving the cities without heating, water or electricity. A better air defense would force him to rethink the strategy.
Russia-Ukraine War
Follow the topics that interest you