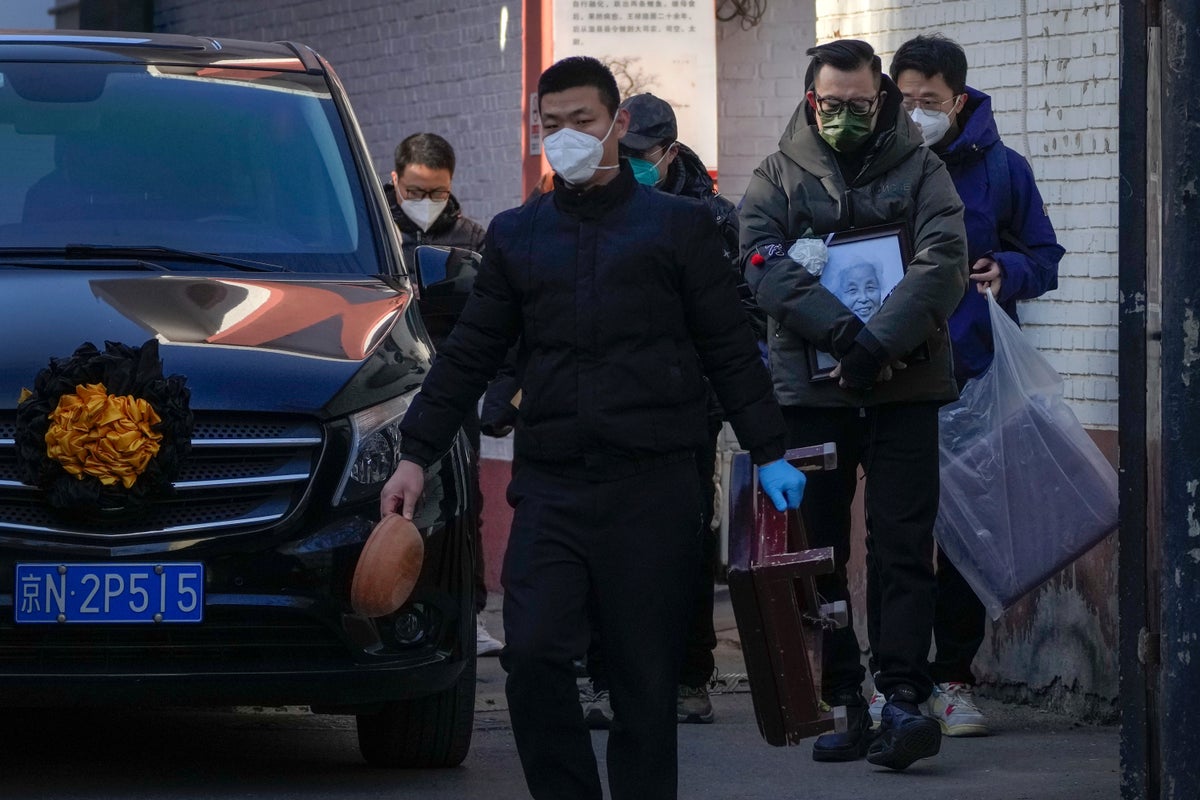 Chinese health authorities announced two new deaths from COVID-19 on Monday, both in the capital, Beijing. They were the first deaths reported in weeks, in an expected outbreak of infections after the lifting of the country's strict measures against the virus.
China had not reported any deaths from COVID-19 since December 4, although there are widespread unofficial reports of a new surge of cases.
With the latest deaths, the National Health Commission raised the country's total to 5,237 deaths from COVID-19 in the last three years, with 380,453 positive cases. The numbers are much lower than in other large countries but are also based on statistics and data collection methods that have been questioned.
Chinese health authorities only count those who have died directly from COVID-19 and do not include people with underlying health conditions such as diabetes and heart disease that were aggravated by the virus.
In many other countries, protocols indicate that any death where the coronavirus is a factor is counted as being associated with COVID-19.
Relatives and people who work in the funeral industry and who did not want to be identified for fear of reprisals said that deaths related to COVID-19 were increasing.
China has long credited its strict "zero COVID" policy with keeping the numbers of infections and deaths relatively low, and it compares favorably with USAwhere the death toll has exceeded 1.1 million people.
However, the strategy of lockdowns, travel restrictions, mandatory testing and quarantines put Chinese society and economy under enormous pressure, reportedly persuading the country's ruling Communist Party to follow external recommendations and do changes.
The relaxation began in November and accelerated after protests against the restrictions in Beijing and other cities, which called for the resignation of the president, Xi Jinpingand from the Communist Party, a level of public dissent not seen in decades.
The government said Wednesday it would stop reporting asymptomatic cases because they had become untraceable now that mass testing is no longer mandatory. Now most diagnostic tests are done in private, and those with only moderate symptoms can recover at home without being forced to go to a quarantine center.
The lack of information has made it more difficult to gauge the scale of the outbreak or its evolution. However, a significant decline in economic activity and anecdotal evidence of the spread of the virus point to a growing number of infections. Health experts have estimated that in the next month or two there could be a major outbreak and an increase in deaths, especially among the elderly.
China tries to persuade reluctant elderly and other at-risk people to get vaccinated, apparently with moderate success. The other big concern is bolstering medical resources in small cities and vast rural areas ahead of the Lunar New Year travel peak, when migrant workers return to their hometowns.
Fever units have been expanded in urban and rural areas and people have been asked to stay home if they are not seriously ill to save resources. Hospitals are also short-staffed and workers have reportedly been asked to return to their post if they do not have a fever.