Total:

2h 55min


diners: 4-6
This morning the fifth edition of the Championship of artisan roscones of the Community of Madridwhere the of Panod (Prim, 1) has resulted winner among the ten finalists who presented their creations.
Since we do not want to question your skills as a pastry chef, but we know that the masses are not an easy thing, its creator has shared with us the winning recipe, which is not far from the traditional preparation.
It has no greater complication than to follow his steps rigorously. With confectionery, experiments are not a safe bet, but until Three Kings Day arrives, you have time to rehearse.
How to make the Best Roscón de Madrid 2023 at home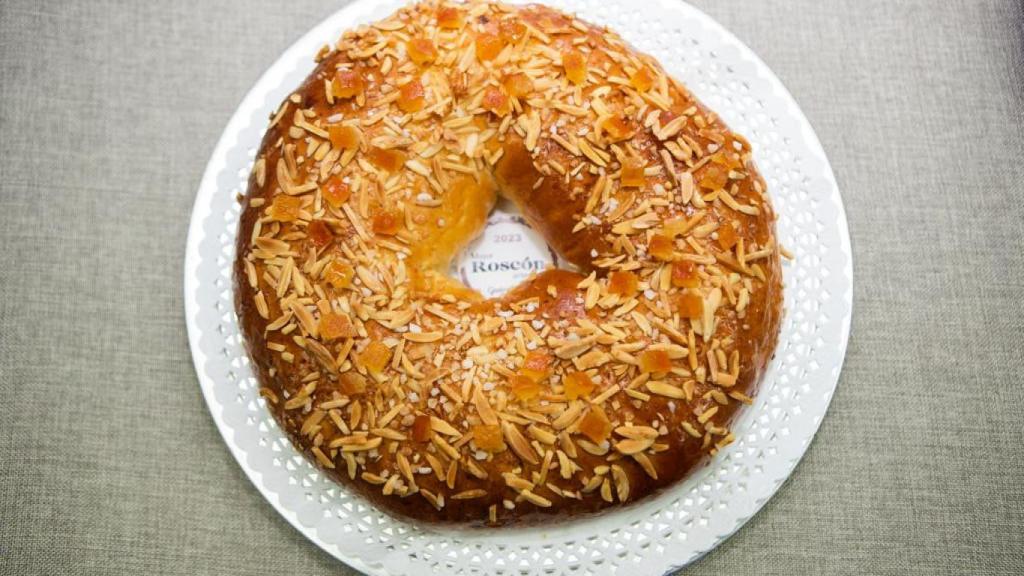 Ingredients


Pastry flour, 234 g

sugar, 27g

honey, 27g

Salt, 5g

Butter, 70g

Egg, 84g

Orange blossom water, 18 g

Fresh orange zest, 1 g

water, 8

Yeast, 26g

Almond, 40g

granulated sugar, 20 g

Candied orange, 42 g
Step 1
Before starting the kneading, we put the flour in the freezer for 15 minutes. Meanwhile, we take the opportunity to grate the skin of the orange, being careful not to catch the white part.
Step 2
Mix the water with the flour, sugar, honey, salt, egg and orange blossom water and knead for 35 minutes. It will be much easier if we use a mixer or a food processor.
Step 3
When the dough has acquired a body, add the cold butter in cubes and continue kneading until the butter is fully integrated and the dough is completely homogeneous.
Step 4
When we are at that point, with the butter fully incorporated, add the fresh yeast and continue kneading.
step 5
When the dough is at 23ºC, add the orange peel zest. Doing it at home, this step may seem a bit complicated, but what it is about is taking into account that, when adding the cold butter, the temperature of the dough drops, so you have to continue kneading so that it rises a little and bring it to more or less room temperature. Checking with any basic kitchen thermometer, we can get good results.
step 6
We check that the dough has developed the glutinic mesh well. To do this we take a small portion of dough and stretch it into a circular shape with our fingers and verify that a thin and elastic membrane can be formed that does not break easily. This tells us that the gluten has developed correctly and that the dough for our roscón is ready to be used.
step 7
We let the dough rest for 30 minutes at a temperature of 4ºC -at home we can leave it in the fridge- and then we round it.
step 8
We ferment for 75 minutes at 28 ºC and with a humidity of 80%. In a professional pastry shop, this would be done in a proofer. At home, we can leave it in a warm area of ​​the kitchen.
step 9
We beat an egg with a pinch of salt and paint the roscón. Cover with pearl sugar and almonds and bake for 20 minutes at 170 ºC.
step 10
At the end of cooking, we take it out of the oven, we hit it on the tray so that it keeps the ideal shape and we decorate with candied orange cubes.
Follow the topics that interest you