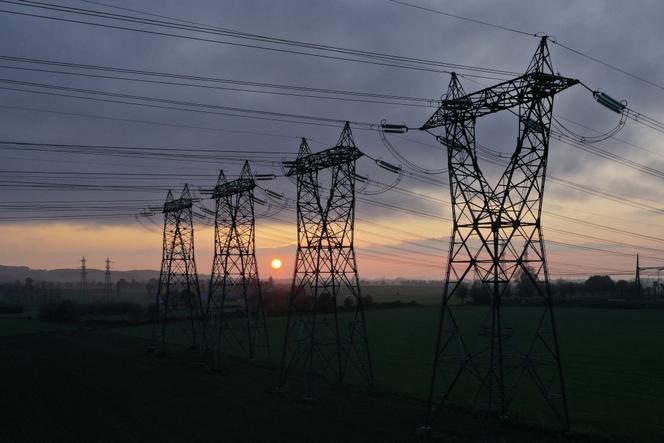 At a time when bad news is piling up on the front of the French nuclear fleet – new delay for the Flamanville EPR, shutdowns and additional repairs of certain reactors for corrosion problems – the electricity supply is still holding up . At least for the next month. This is essentially the reassuring message that the network manager wanted to convey on Tuesday, December 20 in his now highly anticipated monthly report.
"France enters the heart of winter in a more favorable situation than at the beginning of autumn, and better prepared to deal with situations of tension"estimated Thomas Veyrenc, executive director of RTE, who only anticipates a risk " average " tension on the network, and not higher as it had done a month earlier.
What is this improvement due to? Firstly to a marked drop in consumption of around 9% over the past four weeks, compared to pre-pandemic levels. With a decline of 12% in the industrial sector and 7% in the residential and tertiary sectors combined, said RTE. Beyond this sobriety, the improvement in the situation was also made possible by the increase in imports. France thus bought from its neighbors up to 15 gigawatts (GW) of electricity, before December 12, or the equivalent of the power of ten latest-generation reactors, a record.
Reinforcement of production capacities
Another notable factor, according to RTE, is the strengthening of production capacities. As for the dams, the stocks, which were extremely low at the end of the summer, due to the drought, were able to be replenished during the autumn. To the point of reaching "a production peak of 16.5 GW – i.e. a level close to the historical maximum for the month of December", detailed Mr. Veyrenc. Positive news to which was added the presence of gas stocks, for the time being still well filled, thanks to the mild temperatures of this autumn which made it possible to shift the heating period. "The filling level of gas stocks is still around 85%, higher than in previous years in France"underlines RTE.
With regard to nuclear production, the new hazards which are weakening EDF's fleet have not affected RTE's forecasts. "The increase in nuclear availability took place in line with our forecasts"even insisted Mr. Veyrenc, recalling that the latter had exceeded 40 GW the week of December 12, in particular after the return to service of several reactors.
You have 36.24% of this article left to read. The following is for subscribers only.