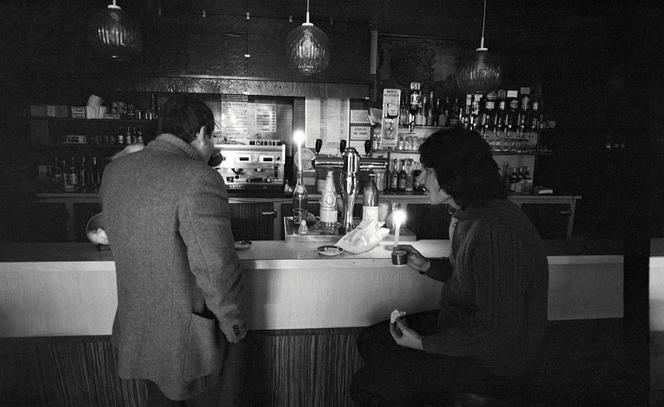 Forty-four years ago, on December 19, 1978 at exactly 8:27 a.m., France was plunged into darkness. On this particularly cold winter morning, like the flapping of a butterfly's wings, an overload on a high voltage line between Bezaumont (Meurthe-et-Moselle) and Creney-près-Troyes (Aube) caused the entire network. Almost the whole country is at a standstill. Subways, trains, traffic lights, elevators, radiators are in carafe, sowing an indescribable mess. Even power plants are breaking down one by one… lack of electricity to supply them.
It takes almost a day for EDF to restore the network. "The electricity fairy had sprawled out and was getting up pretty muddy! », wrote Marcel Boiteux, then managing director of EDF, in Haute tension, published in 1993 (Odile Jacob). In the aftermath of the disaster, André Giraud, Minister of Industry, launched a commission of inquiry to " turn on the light " (sic) about responsibilities. The report will prove soothing. "No one was promised to the guillotine", will joke Marcel Boiteux in his autobiography, which is also the story of EDF.
The culprit was all found
Person ? See! As today, where the threats of load shedding, and even untimely cuts, hover over users, the culprit was, in 1978, all found: environmentalists opposed to nuclear power. The arguments heard these days from political leaders and part of public opinion seem to echo the reasoning of the time. And those who are currently accused of having caused aging or even
the obsolescence of the fleet, the maintenance of which is putting the entire network under strain this winter, were already trying to prevent its gestation and birth.
That decade, France set in motion a major power plant construction plan. The aim is to increase the country's energy independence, in the context of the oil shock of 1973. The "all-electric" policy quickly turns to "all-nuclear", wind and solar technologies are then considered inefficient. It is planned to launch seven to eight reactor units per year.
But the construction sites are delayed by demonstrations, sometimes violent, as in Fessenheim (Haut-Rhin), in 1975, or in Creys-Malville (Isère), in 1977 – the clashes will cause one death. Marcel Boiteux escaped an explosive attack in July 1977. At the time of the great national breakdown, in Plogoff (Finistère), Breton opponents, supported by local elected officials, organized themselves to prevent the construction of a power station at the Pointe du Raz. The same resistance appears in Golfech (Tarn-et-Garonne).
You have 52.79% of this article left to read. The following is for subscribers only.