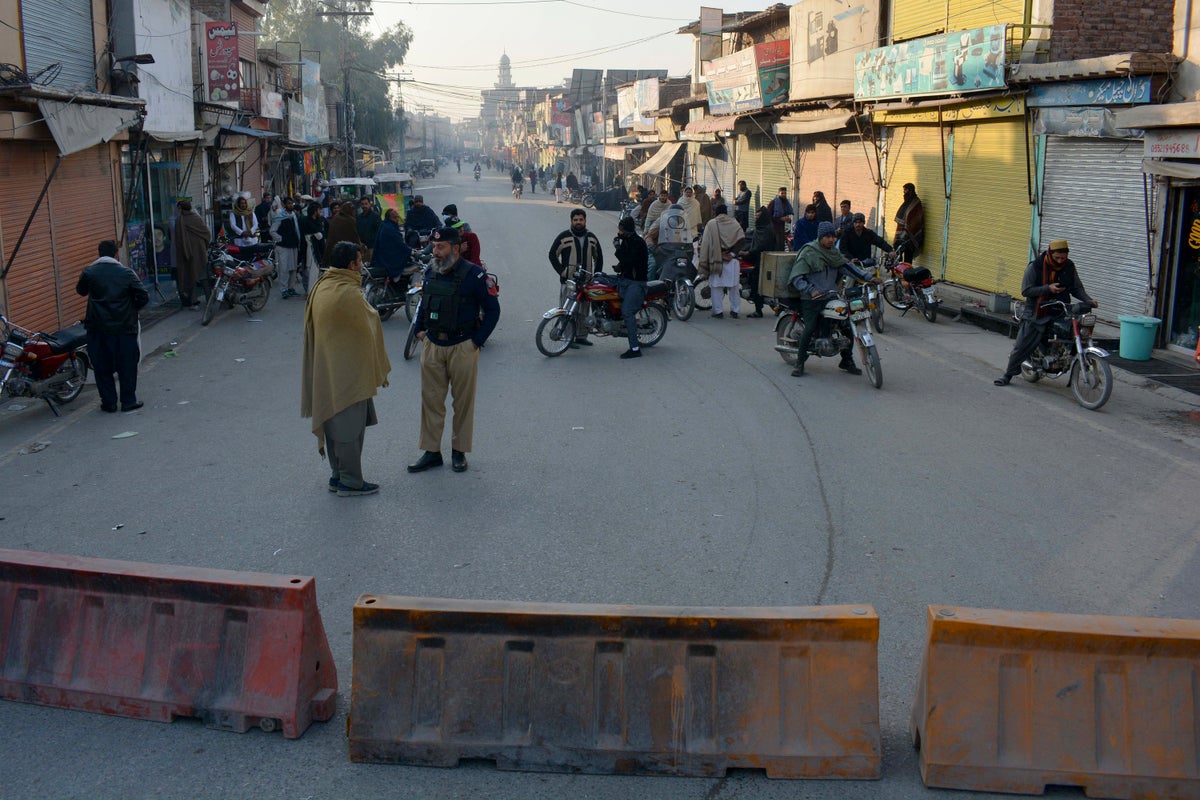 Several Pakistani Taliban detainees managed to overpower their guards at an anti-terror center in northwest Pakistan, seized police weapons and took control of the compound, authorities said Monday.
Militants at the Bannu detention center, a district of Khyber Pakhtunkhwa and part of a former tribal region, also took policemen and others hostage at the compound, said Mohammad Ali Saif, a spokesman for the provincial government.
At least 30 Taliban fighters were involved in the assault, according to authorities, and may be holding up to 10 hostages.
The bold move reflected the Pakistani government's inability to maintain control over the remote region on the border with Afghanistan. The Pakistani Taliban is a separate group but allied to the Afghan Taliban, which seized power in the neighboring country last year when troops from USA and the NATO finalizing their withdrawal from Afghanistan.
Little information was available about the incident at the anti-terror center, which began Sunday night, apparently when police were questioning detainees, according to Saif.
By Monday morning, Pakistan had sent troops and special police forces to the area, while authorities tried to negotiate with the captors. The site was surrounded and an operation was underway, Saif said without elaborating.
Authorities were still negotiating with the help of relatives of the Taliban insurgents, security agents told The Associated Press. The officials spoke on condition of anonymity because they were not authorized to speak to reporters.
There were also soldiers among the hostages, officials said, and it was feared that the army could storm the venue if negotiations failed. In a video circulating on social media, the captors threatened to kill the agents if the government did not provide them with a safe exit soon.
Mohammad Khurasani, spokesman for the Pakistani Taliban – also known as Tehreek-e-Taliban Pakistan or TTP – confirmed the event. He noted that the captors were Pakistani Taliban members who had been detained for years and were demanding safe passage to South or North Waziristan.
Those areas were a Taliban stronghold until a series of military campaigns in recent years declared the region free of insurgents. Since then, TTP leaders and fighters have taken refuge in neighboring Afghanistan, though they still have some control over parts of the province.
The Pakistani Taliban have increased their attacks on security forces since last month, when they unilaterally ended a months-long ceasefire with the Pakistani government. The violence has strained relations between Pakistan and Afghanistan's Taliban rulers, who brokered a ceasefire in May.
The TTP has been waging an insurgency in Pakistan for 15 years and aims to impose stricter Islamic laws in the country, release its detained members and reduce the military presence in the country's former tribal areas.
___
Ahmed reported from Islamabad.