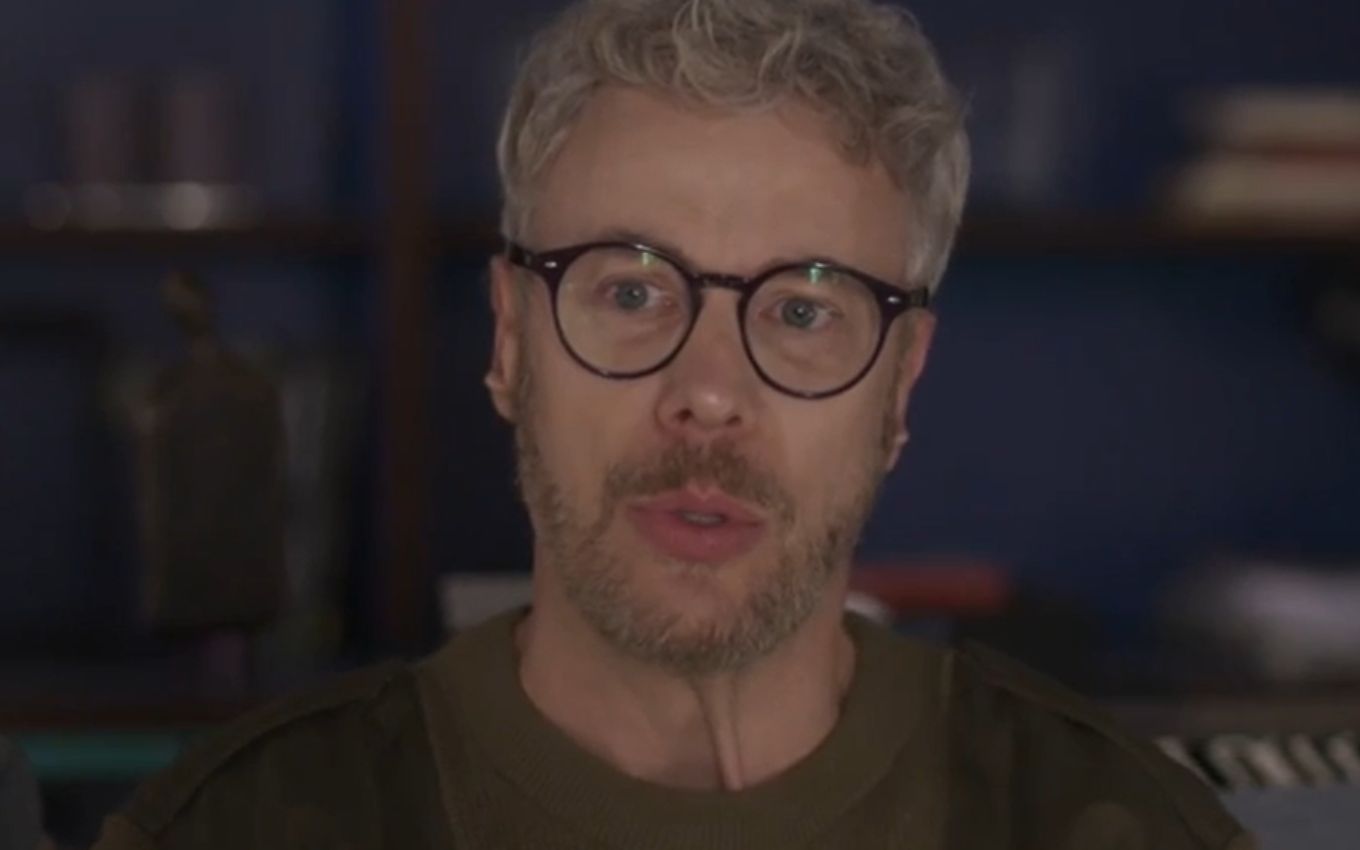 Monday, 1/2 (Chapter 187)
Moa takes a while to understand that Sosô is her daughter. Marcela is saddened to learn that Paulo is getting involved with Fernanda. Hugo criticizes Andréa for not accepting Duarte's love. Jessica encourages Duarte to go after Andréa. Marcela and Paulo prepare to invade Danilo's boat.
Moa tells Milton about Sosô. Marcela and Paulo arrest Berimbau. Rebeca finds out from Andréa that her possible biological mother took the DNA test. Dagmar tells Martha the story about the daughter she had to leave at a shelter.
Berimbau denounces Danilo in his statement to Marcela and Paulo. Ítalo hears part of a conversation between Rômulo and Danilo with the wire he placed in the mansion. Jonathan tells Clarice that he will return to Brazil. Marcela and Paulo go to SG to arrest Danilo, and Jarbas alerts Ítalo. Clarice looks for Danilo. Marcela and her team arrive at SG. Moa and Alfredo meet.
Tuesday, 1/3 (Chapter 188)
Clarice celebrates Danilo's arrest and almost denounces Jarbas to Paulo. Sossô calls Alfredo while he talks to Moa and leaves them both shaken. Jessica gives advice to Leonardo. Danilo refuses to give a statement without his lawyer.
Leonardo sees Anita at the Dance Company and decides to talk to her. Danilo denies his knowledge of Berimbau. Alfredo and Pat think about how they will tell Sossô and Gui the truth. Duarte attacks Danilo, and Marcela scolds them. Romulo catches Pat in her room and believes she has plans for both of them.
Wednesday, 4/1 (Chapter 189)
Pat is enraged by Romulo's insinuation and decides to leave. Jarbas talks with Ítalo about Danilo's appearance at the police station. Leonardo confesses to Clarice that he still loves Regina. Dagmar is startled by her daughter's comment about Clarice. Moa gets emotional when she hugs Sosô.
Moa tells Pat about her mistrust of Romulo. Ítalo's team catches a conversation between Rômulo and Alexei. Martha and Clarice call a meeting with SG shareholders, but they are unable to remove Danilo from the presidency. Danilo gets out of jail.
Renan is followed by women from Andréa's group. Lucas tries to talk to Lou about Renan. Moa goes to the police station to try to get news about Berimbau's statement. Rico arrives at the Dance Company, but does not see Renan. Ítalo gives Pat a security device. Jonathan is kidnapped by Romulus' henchmen.
Fifth, 5/1 (Chapter 190)
Pat and Ítalo hear Rômulo talking about Jonathan and are apprehensive. Regina tries to seduce Danilo, but ends up expelled from the SG. Renan invades Olivia's office and is prevented by her and Rico from talking to Lou. Moa invades Romulo's mansion. Andrea talks to Lou about the women's group.
Moa finds and photographs Rômulo's passport with another identity, and shows it to Ítalo. Pat considers telling Lou why he's getting involved with Romulus. Leonardo goes to SG to confront Danilo. Ítalo reveals to Moa about Pat's partnership in the investigation of Rômulo. Pat encourages Lou to report Renan to the police and go to the women's group meeting.
Armandinho and Clarice share the concern about Jonathan's disappearance. Jonathan wakes up and is scared of Maurice. Regina asks Kaká for help. Ítalo and Moa overhear Rômulo and Pat's conversation at the mansion. Pat is surprised by Danilo's arrival for dinner with her and Rômulo. Marcela makes a discovery that could compromise Danilo.
Friday, 1/6 (Chapter 191)
Pat refuses to have dinner with Danilo, and the two argue in front of Rômulo. Marcela suspects the villain's involvement in Roberto Gusmão's death, and decides to talk to Berimbau again. Ítalo discovers that Jonathan was kidnapped. Moa demands that Pat stay away from Romulo.
Berimbau refuses to give Marcela and Paulo any information about Roberto Gusmão's death. Ítalo tells Clarice about Jonathan's kidnapping, and she decides to negotiate with Danilo. Andréa sets Duarte up to go to his house. Dagmar thinks about how to tell Regina about the possibility of her having a sister.
Kaká tells Moa that Regina was at Coragem.com. Leonardo and Jessica kiss. Martha refuses to hand over the SG shares to Danilo and suggests reporting the kidnapping to the police. Danilo talks to Jonathan and is bothered to see him hurt. Regina practices shooting with the gun she got from Alexei.
Saturday, 1/7 (Chapter 192)
Jessica and Leonardo decide to just be friends. Ítalo, Pat and Moa fear that Regina might do something to them. Danilo convinces Maurice to wait a while to get Jonathan's acceptance. Alfredo feels pain at the site of his operation and talks to Olivia, who is worried.
Lou blames himself for thinking about reporting Renan to the police. Nadir shows up at the thrift store and Joca goes to help her. Regina doesn't like knowing that she might have a sister. Ítalo questions Clarice about her feelings for Jonathan. Ítalo and Clarice kiss.
Jessica and Isis convince Lou to go with them to the women's meeting. Gustavo tells Teca about his meeting with Duarte. Lou dresses in the orange pantsuit, and Rico is amazed. Dagmar asks Regina to look at the result of the DNA test on the internet. Rebeca is moved by the result of the DNA test.
---
the chapters of Face and Courage are provided by Globo and are subject to change without notice
---
Subscribe to the channel TV news no YouTube and watch videos with revelations of what will happen in Cara e Coragem and other telenovelas.