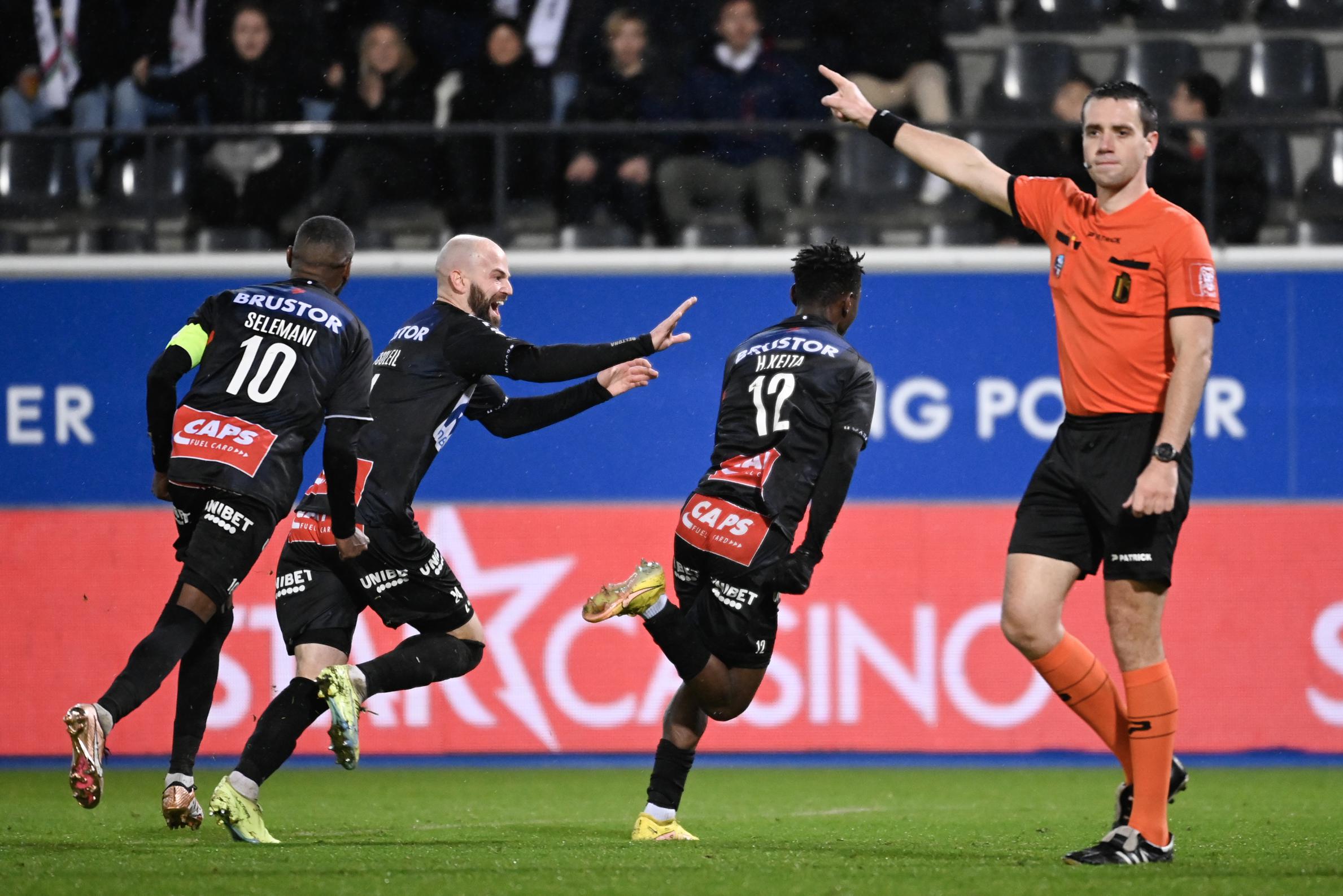 Bernd Storck did not miss his debut as coach of KV Kortrijk. His main task is of course to achieve retention in the competition, but a place in the quarter finals of the Croky Cup is also good. OH Leuven, which counts more than twice as many points in the competition, went somewhat surprisingly with 1-3.
Tank courage. That was the goal of Bernd Storck, the new trainer of KV Kortrijk, against OH Leuven. On Monday he will start, against Racing Genk, against an extremely difficult assignment: ensure retention and therefore move at least two more places.
The start was nice, with two eager teams. After just over ten minutes, Kortrijk goalkeeper Vandenberghe went under the ball, but Gonzalez was unable to take advantage. This was followed by a new opportunity for the team from Leuven with a flame from Tamari in the side net. With halftime in sight, OHL set up again. First Patris aimed far over – there was more to it – then Tamari decided a second top chance for Leuven in a few minutes. Those who wring their necks around too many possibilities, will bring disaster upon themselves, it would turn out once again.
Return Writers
Kortrijk came out of the dressing room sharply and OHL goalkeeper Cojocaru had to come up with a great parade to keep Selemani from scoring the opening goal. A little later it was worth it. Selemani, who moved from the flank to central midfield, handsomely served Bruno with a bounce. The latter untenably worked the 0-1 against the nets.
In the middle of the second half there was good news at OH Leuven. No goal, but the return of Siebe Schrijvers after more than eight months of rehabilitation with an Achilles tendon injury. He got half an hour. A new setback soon followed, as Mendyl got red for a heavy charge on Messaoudi and the home team had to continue with ten. Kortrijk exploited the man-more situation and substitute Keita put the 0-2 into goal via the crossbar.
In the end, Avenatti tapped the 0-3 into the basket without resistance. And whether Storck and his people took courage. In injury time, goaltender Gonzalez poked the Leuven honor savior, but that didn't change anything. For OHL, which was still hoping for a sparkling cup adventure, it became a painful retreat in the last home game of 2022.
OH Louvain: Cojocaru, Pletinckx, Ricca, Patris, De Norre (80′ Holzhauser), Keita (64′ Schrijvers), Tamari, Mendyl, Maertens, Vlietinck (64′ Thorsteinsson), Gonzalez
KV Kortrijk: Vandenberghe, Mehssatou, Silva, Watanabe, Dessoleil (86′ Sych), Bruno (86′ Mbayo), Loncar, Messaoudi (86′ Gueye), Selemani (89′ Hakim), Kadri (64′ Keita), Avenatti
goals: 54′ Bruno (Selemani) 0-1, 81′ Keita (Selemani) 0-2, 86′ Avenatti (Selemani) 0-3, 90′ Gonzalez (Thorsteinsson) 1-3
Yellow cards: 50′ Patris (foul), 53′ Dessoleil (foul), 61′ Loncar (foul), 68′ Bruno (foul), 71′ Schrijvers (protest), 71′ Avenatti (protest), 79′ Thorsteinsson (foul)
Red cards: 71′ Mendyl (foul)
Referee: Jasper Vergote