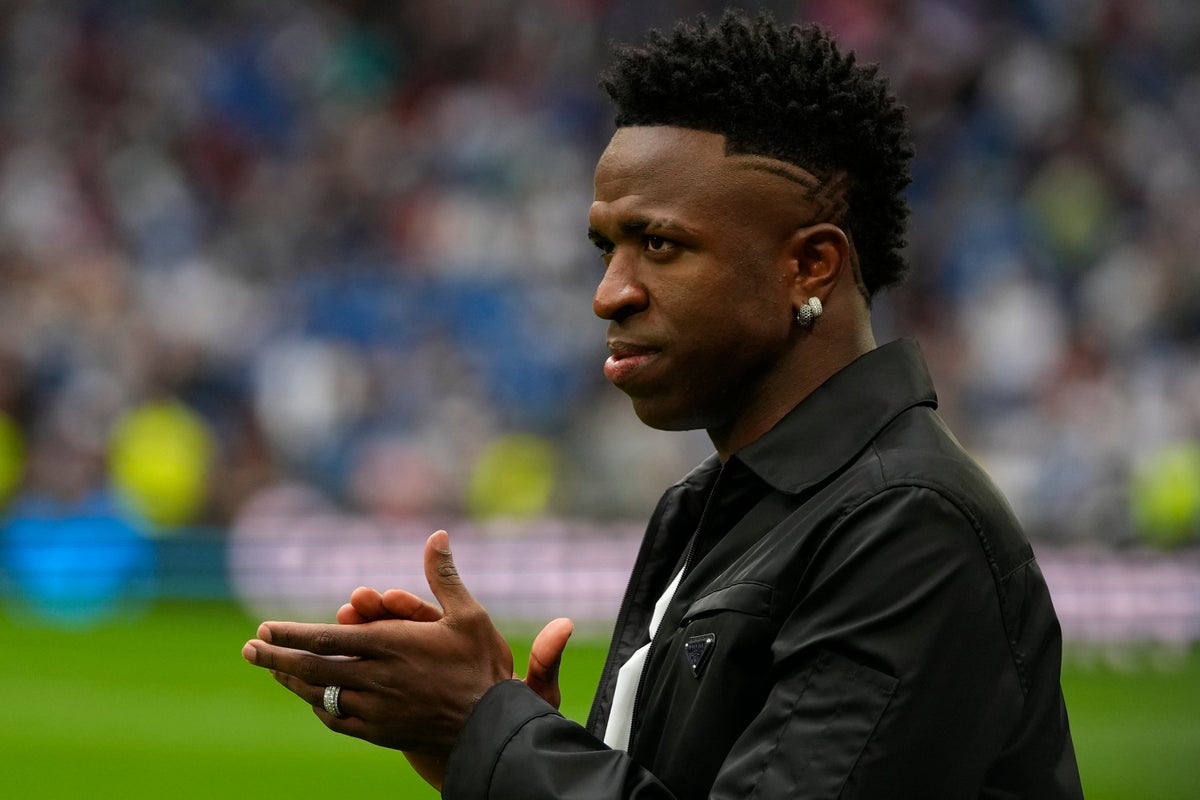 The attention due to the most recent case of insults against the forward of the real Madrid Vinicius Junior could lead to Spain to a turning point in the fight against racism in football.
Never before have local authorities acted so expeditiously against a fan who insulted a player and never before have football officials punished a club so heavily for the racist behavior of its supporters.
Things clearly changed when Vinicius put the spotlight on Spain by pointing fingers at those who insulted him last week in Valencia. But the challenges that existed before the Vinicius case led to action by the Spanish authorities remain, especially the accusations against fans for abusing him.
No one has faced trial in Spain for racist abuse against players and despite the attention the recent Vinicius case has generated, it may not be so easy for fans to pay for their actions in court.
Cases similar to those suffered by Vinicius on Sunday have been filed by the prosecution in the past, including others involving the Brazilian star.
Espala created a law against violence, racism, xenophobia and intolerance in sports in 2007, but not all cases can receive a criminal sentence, only in those cases in which there is an intention to harm the victim physically or morally. There is room for interpretation and most cases, including the cries of "monkey" against Vinicius end with light punishments such as fines or stadium bans.
"What will it take to criminalize these people?" Vinicius said this week in one of several posts on Twitter criticizing the lack of action against racism in Spain.
The prosecutor's office that filed Vinicius' case admitted that the "disgusting" racist yelling at him occurred in the context of a soccer rivalry and although they were "inappropriate" and "disrespectful", they occurred as part of common soccer taunts.
The Spanish league, which has denounced these cases, decided to avoid filing the complaints with the prosecutor's office specializing in hate crimes and filed them directly in front of a court.
"It forced us to change our strategy," admitted the president of the Spanish league Javier Tebas in an interview with The Associated Press before the latest case against Vinicius occurred. ". We no longer want to meet prosecutors who can give an opinion, we prefer that the judge be the one who has to give an opinion."
Thebes also asked that the league have more power to sanction because they can only report cases. He said the league could end racism within six months of having the authority.
The first trial against a fan accused of racist abuse in Spanish soccer is scheduled for this year and involves Athletic Bilbao forward Iñaki Williams, older brother of Nico Williams. A supporter of Espanyol insulted him in a meeting in 2020.
Hate crimes in Spain are punishable by one to four years in prison, while crimes against the moral integrity of a person are punishable by 6 to 24 months in prison.