Published:
25 Dec 2022 09:21 GMT

This rise contributes to the increase in costs in the tourism sector, such as hotels and food establishments, since it directly influences the price of other food products.
Spain faces historic increases in the price of olive oil, reaching 5.20 euros per kilo at the beginning of December, after the drop in production by 40-50% due to the lack of rain that it suffered this year, collect The Confidential this Friday.
According to the newspaper, the price of olive oil rose more than 25.9% in November. In addition, the values ​​of its different categories have been climbing in the last five weeks, reaching 4.1 euros per kilo of refined and 5.20 euros per kilo of extra virgin. This represents an average increase of 61.1% over the previous campaign and 129% over the two previous campaigns, details the weekly bulletin of olive oil prices.
However, November was not the time when it rose the most, as the country faced the largest increases in Europe between June 2021 and July 2022, April being the month in which the increase exceeded 40%, the newspaper publishes.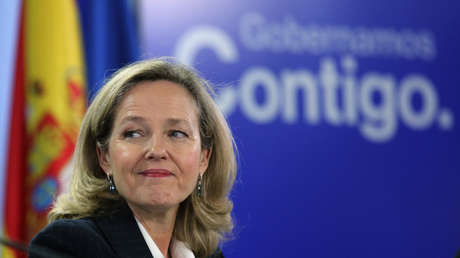 Despite the fact that the increase in the price of olive oil also hits other European countries such as Italy, France, Germany and Hungary, since last year, the highest cost is observed in Spain, which was second only to Hungary in November. .
This rise contributes to rising costs in the tourism sectoras in hotels and food establishments, since it directly influences the price of other food products.
Measures against the historical rise and limitations
The worrying situation of olive oil, a basic necessity in Spain, takes place when the shopping basket leads inflation. In that sense, The Government considers reducing VAT.
"We want olive oil to be an everyday product in our homes and not an exclusive food", express the Minister of Agriculture, Fisheries and Food, Luis Planas, this Tuesday, December 20, during an event of the EVOOLEUM Guide, which presents the 100 best extra virgin olive oils in the world.
Another of the measures to lower prices aims at reduce export volumes or directly suppress itsince there is an unprecedented level of exports and they increased from 3,000 to 4,000 million euros Until September.
However, this measure would not favor to exporters who already have signed agreements with other countries.
Likewise, Spain is increasing imports of olive oil in its attempt to lower prices. Thus, imports reach €630 millionwhile in the past they were just over 400 million euros.
However, this measure also presents limitations, because the Iberian country must compete with nations like Italy, which buys oil outside its territory. Another alternative is Turkey, but since it does not belong to the EU, its imports have a limit.