At an average speed of 57 km/h, skier Sam Maes flew down the steep flanks of the Gran Risa in Italy on Monday. At the finish he immediately looked at his time. Second in the second run of the giant slalom. Eleventh overall. His best performance ever in the World Cup. And that on the day of his older sister Magali's death. "It seemed like she was with me."
2021 was a year for Sam Maes to forget quickly. It started with a serious injury to the right knee. Estimation error during a training on the Reiteralm in Dachstein. Result: cruciate ligaments left and six months of rehabilitation. A sacrifice in the year before the Winter Games. But the worst was yet to come for the 24-year-old skier, who has lived in Zell am See, Austria, since he was two years old, where his parents opened a boarding house.
In September, his older sister Magali, who lived in Antwerp, called him with the news that she had breast cancer. But that he didn't have to worry, given the chances of survival. Maes, in full preparation for the new ski season, was reassured: "It didn't seem so bad." But a month later the headaches started. And now the diagnosis was much more ominous: brain cancer. It was an unequal battle.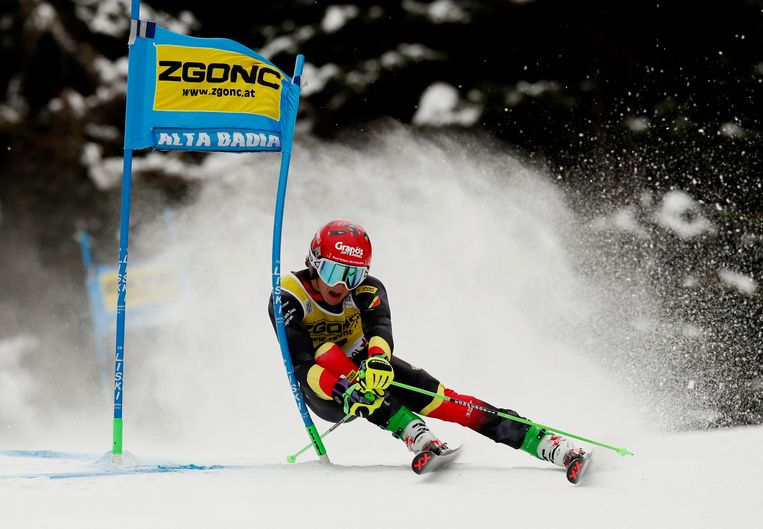 Sam Maes, who traveled on and off several times during her illness, received the call from his father Dirk on December 19, 2021 just before the World Cup in Alta Badia that he did not want to receive: his sister, who had given birth to a daughter two months earlier, had succumbed. She barely turned 35.
It can be guessed that his results in the following weeks and months were not great. At the Beijing Winter Games in February, he failed to finish in the slalom and giant slalom. Or as his father puts it: "Top sport is tough as nails. To be able to perform, you have to be 100 percent. And that wasn't Sam. He had also lost his best friend with his sister."
The young Belgian didn't really care what he did on the slopes either, he says: "I tried, because my sister wanted me to keep skiing. It is difficult to put into words. Magali was so cheerful and full of life and knowing her she would have wanted me not to grieve too long. All I can say is it was an honor to know her. She always stays with me."
Dirk Maes honored his daughter by renaming his guest house Magali. Son Sam did it his way on Monday. On December 19, in Alta Badia, he achieved his best performance ever in the giant slalom. In the second run, only the Swiss Sette was faster. When he saw his time Maes put his hands in the air. "This one's for you sis," he also posted on Instagram. In the overall ranking of the Italian World Cup, he finished eleventh, his best result ever.
"It wasn't easy for me in the morning," says Sam Maes. "But I tried to stay as positive as possible, just like she was. That inspired me. I even spoke to her before the start, which I never do otherwise. You also realize how relative top sport is. Maybe that took some of the pressure off. But it seemed like she was with me."