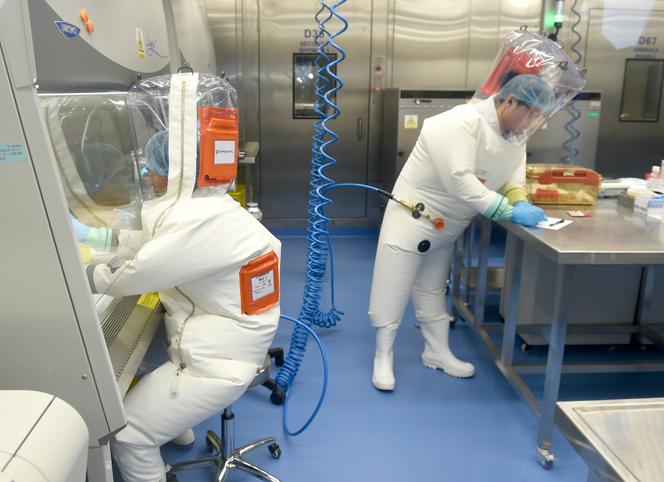 Few scientific articles can boast of such an audience, or of having fueled so much speculation. Published on March 17, 2020 in Nature Medicine, « The Proximal Origin of SARS-CoV-2 », which could be translated as "Closest to the origin of SARS-CoV-2", has been downloaded more than 5.7 million times, and cited in 2,650 scientific articles. The conclusion of its five signatories? "Our analyzes clearly show that SARS-CoV-2 is not a laboratory construct or a purposely manipulated virus", write Kristian Andersen (Scripps Research Institute, La Jolla, CA) and colleagues. Rather, they believe that an animal reservoir is the source of its transfer to humans, with or without an intermediate host.
A series of emails obtained under the US Freedom of Information Act (FOIA) by various US NGOs and media show how this strong position has taken hold despite initial doubts from some signatories. What they reveal about the genesis of "Proximal Origin", the making of scientific discourse in a controversial context, deserves to be told. The first series of emails, entire portions of which had been rendered unreadable by the American administration, had given rise to many speculations about the role played by Anthony Fauci, a prominent member of the "task force" to fight against Covid-19 compiled by President Trump and historic figure of the American National Institutes of Health (NIH). The last delivery obtained at the end of November 2022 by the independent journalist Jimmy Tobiasis less redacted.
Letter exchanges began on January 31, 2020 with Fauci by Jeremy Farrar, boss of the powerful British medical foundation Welcome Trust. He spoke to scientists intrigued by the proximity of the SARS-CoV-2 genome to a bat virus, RATG-13, stored at the Wuhan Institute of Virology (WIV). Specialists are also surprised by the presence of a viral structure, called furin cleavage, which promotes infection and has never been observed in this family of coronaviruses.
Notify the FBI
The 1is February 2020, Fauci exchanges on the telephone with Andersen who informs him of his fears of a manipulation of the virus. Fauci informs Farrar of this by email, calling for a quick review of the situation by experts in the field: « If everyone agrees with his concerns, they should report them to the appropriate authorities. » Namely, according to him, the FBI in the United States, and the MI5 on the British side.
You have 72.5% of this article left to read. The following is for subscribers only.