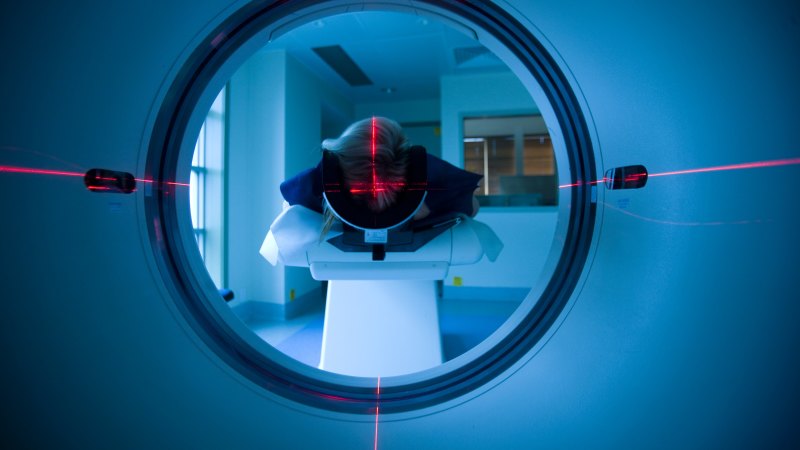 "The NSW EPA recently ran an awareness campaign educating the healthcare sector about mandatory radiation accident reporting requirements, and as a result, there has been an increase in reporting," she said.
Loading
"The EPA will continue working with the healthcare sector to ensure best-practice measures are in place."
The spokeswoman noted the EPA was acting on or had completed all the report's recommendations.
"The EPA is investigating reports of equipment and software malfunctions, and is contacting manufacturers."
Of the total number of incidents, 172 involved exposure to more than one millisievert of radiation.
The average person in Australia is exposed to about 1.7 millisieverts of radiation a year from natural sources, according to the Australian Radiation Protection and Nuclear Safety Agency.
It is well established that high doses of ionising radiation – of 100 millisieverts or more – can cause cancer. There remains continuing scientific uncertainty about whether lower doses cause health effects.
The accidents fell into three categories: medical imaging procedures such as X-rays and CT scans, radiation treatments in hospital oncology wards and nuclear medicine procedures such as PET scans.
There was a steep rise in the number of accidents reported involving radiation oncology, which jumped from three in 2017-18 to 57 logged last financial year.
Equipment failures accounted for 30 per cent of all accidents last financial year, up from 20 per cent in the previous financial year.
The second most common cause was a patient's paperwork not being interpreted or read correctly by staff, with 49 people affected.
'The EPA is investigating reports of equipment and software malfunctions, and is contacting manufacturers.'

An EPA spokeswoman
The council is required to report accidents that may cause a patient to have a "serious health-related effect" to the Health Care Complaints Commission (HCCC) for further investigation.
It reported one incident last financial year, where a palliative cancer patient's healthy tissues were treated with radiation instead of their tumour. Four out of the patient's five doses were bungled.
"This resulted in the patient's normal tissues receiving 16 gray [units of ionising radiation] instead of the tumour target," the report said.
Loading
"At the time of writing this report, the EPA was waiting on a response from the HCCC."
A spokesperson for NSW Health noted that the report covered public and private hospitals as well as private medical imaging centres.
"These incidents are rare in the context of the number of procedures performed in public and private facilities, but it is important that any incident is reviewed through appropriate channels, including the Radiation Advisory Council," the spokesperson said.
A spokeswoman for Environment Minister James Griffin said he was pleased to see increased reports to the regulator by radiation oncology workers.
"He expects the NSW EPA to be a strong regulator, and understands it will continue investigating incidents such as equipment malfunctions," the spokeswoman said.
Liam Mannix's Examine newsletter explains and analyses science with a rigorous focus on the evidence. Sign up to get it each week.


Source: www.smh.com.au