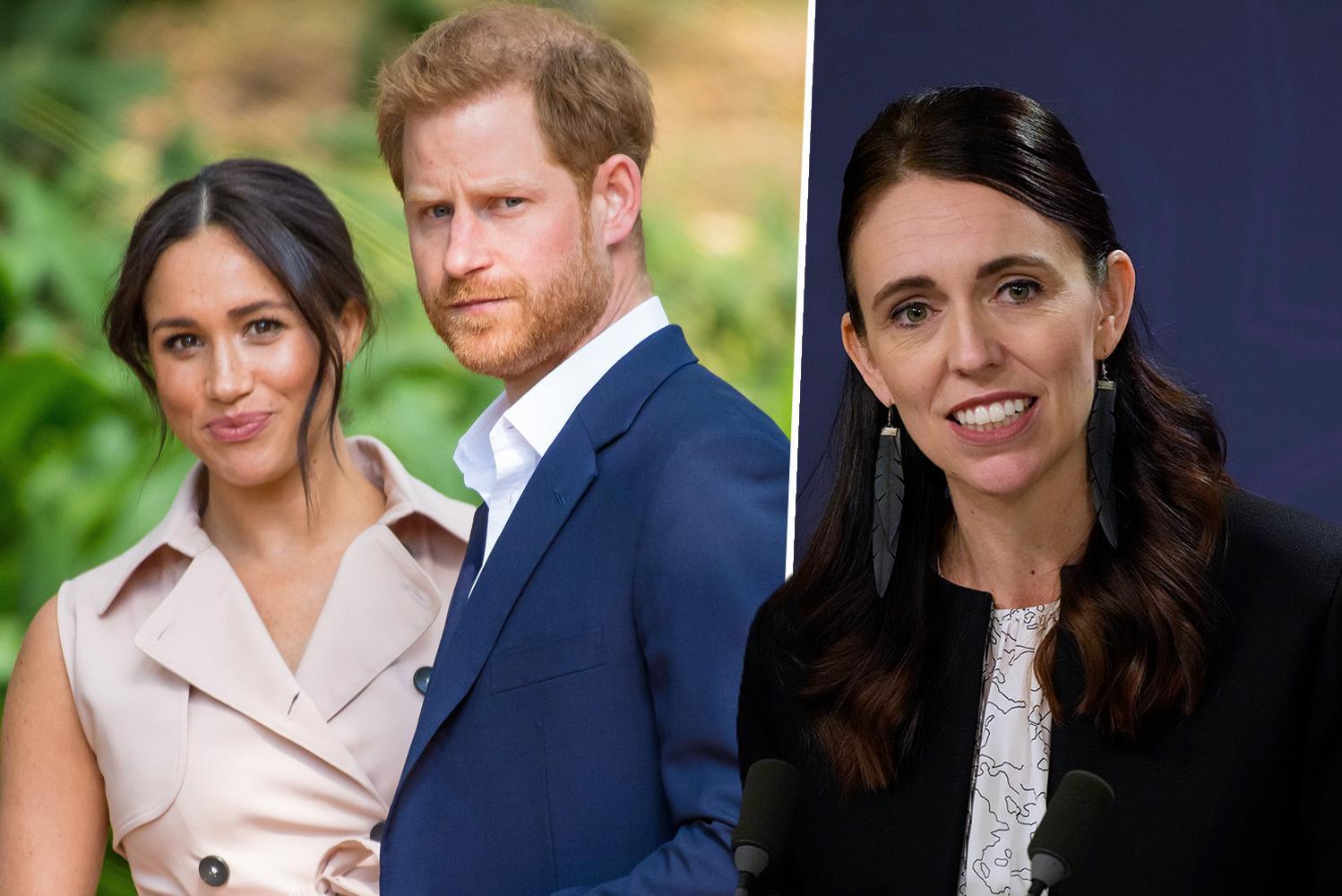 Streaming service Netflix has announced that their new project in collaboration with the British Prince Harry and his wife Meghan Markle will be released on December 31. This time the documentary series is not about the royal couple themselves, but about some "extraordinary leaders". New Zealand Prime Minister Jacina Ardern, one of the interviewees, says in a statement that she was not aware that it was a Harry and Meghan project.
The new Netflix series Live to Lead will appear on the streaming service on December 31, 2022 and is immediately a real topic of conversation. Netflix announces the documentary series as a project of Harry and Meghan. Their own documentary series appeared earlier this month on the streaming service and the British, and by extension the rest of the world, had been eagerly awaiting it. Major scandals and accusations ultimately failed to materialise. The new series will not be about Harry and Meghan themselves. They would only have taken on a producing role, but they can still be seen prominently in the trailer.
READ ALSO. Prince Harry and Meghan announce new documentary series
According to Netflix, it will be a seven-part series featuring interviews with big names described as "extraordinary" leaders. Those big names in the series will "reflect on their lives while highlighting the fundamental values, day-to-day disciplines, and guiding principles leaders use to motivate others and create meaningful change." The series is said to have been made in collaboration with the Nelson Mandela Foundation.
The names that will be reviewed: South African rugby player Siya Kolisi, Swedish climate activist Greta Thunberg, American feminist Gloria Steinem, South African anti-apartheid activist Albie Sachs, former Chief Justice of the US Supreme Court Ruth Bader Ginsberg, US attorney and activist Bryan Stevenson and New Zealand Prime Minister Jacinda Ardern.
Link with Mandela, not Harry and Meghan
But the latter issued a statement on Tuesday to clarify a few things. The prime minister would not have been aware that she was participating in a Harry and Meghan project. Ardern would also never have spoken to the British royal couple about the series.
The New Zealand Prime Minister's Office clarified that the interview was recorded in November 2019 with a link to Nelson Mandela's legacy, not Harry and Meghan. "In early March 2019, the Prime Minister was approached by the Nelson Mandela Foundation to participate in a project to develop accessible resources on key leadership traits targeting aspiring young leaders around the world, based on an hour-long interview," said the spokesman. "We were originally informed that the output would be print and digital books, short films and audiobooks," said the spokesperson.
READ ALSO. Connoisseurs surprised at how hard Harry lashes out at his brother William in Netflix series: "These are serious allegations"
In 2020, a book based on the interview with Ardern was published. In May this year, the Prime Minister was informed that Harry and Meghan would be part of the project and said they would provide an "introduction" to the interview series. Ardern's participation in the series is now a bit sensitive. The British King Charles is therefore officially the head of state of New Zealand and it is therefore difficult for Ardern to 'choose sides' in the drama that takes place in the British royal family.
(sgg)