Published:
21 Dec 2022 00:30 GMT

In the last two decades the dispute has been led by the Eurasian country, while the US and its allies try to catch up, says journalist Kenneth R. Rosen.
The race for military and commercial control of the Arctic involving Russia and Western countries has intensified since the start of the Russian military operation in Ukraine, writes journalist Kenneth R. Rosen in a Article for Politico, in which he points out that the US and European nations are trying to regain ground in the region, dominated in recent decades by the Eurasian country.
Although the end of the Cold War opened up a conflict-free period in the region, the Arctic is now becoming the center of a new struggle, according to Rosen. Since sea ice is melting due to climate change, declining at a rate of 13% per decade, possibly disappearing by the summer of 2035, thaw opens new shipping lanes and facilitates the extraction of natural resources, which, he explains, increases competition between countries for military and commercial control of these 'new' territories.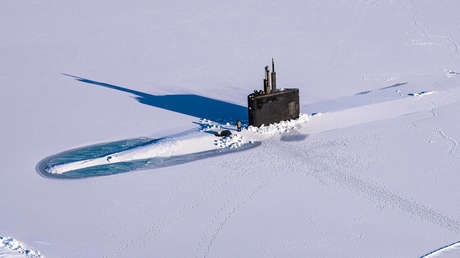 Over the past two decades, Russia has led the fight, while expanding its fleet of icebreaker, boats Y nuclear submarines and has developed mining and oil well operations, as well as the Northern Sea Route, which could be operational by 2035.
Meanwhile, the US is trying to recover positions against Russian dominance in the region, points out the author, who recalls the recently approved strategy for the Arctic, the appointment this year of a general ambassador for the Arctic and the opening of a consulate in Nuuk, the capital of Greenland. In any case, experts say that the North American country continues to have a limited view of the regionconsidering it solely as an area for the extraction of natural resources and not as a geopolitical and national security battlefield.
Washington's European allies have also been increasing national defense and security budgets around critical energy infrastructure in the Arctic with the goal of increase your defense capabilitiesit states.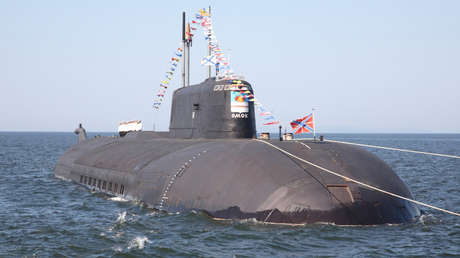 However, more than a dozen region watchers cited by the newspaper, including Norwegian diplomats, State Department analysts and Arctic-focused national security experts, fear that the US and Europe cannot control energy resources in the regionwhile the Russian presence increases, which threatens the economic development and national security of the other seven nations whose sovereign land lies within the Arctic Circle (Canada, Denmark, USA, Norway, Sweden, Finland and Iceland ).
Meanwhile, several US government officials have expressed fear of a nuclear escalation in the region, which would threaten to plunge Europe and its Western allies into a larger conflict.