Published:
21 Dec 2022 10:44 GMT

The owner of Twitter reported that a motorist was chasing the car carrying one of his children, which led to an altercation between the drivers.
The Police Department of the US city of South Pasadena (California) has release that it is investigating the incident that occurred last week, in which a motorist was apparently chasing the car carrying one of the sons of Twitter owner Elon Musk.
On December 15, the businessman denounced through a tweet that the vehicle carrying his son "Lil X" in Los Angeles was followed by "a crazy stalker", thinking that he was in the car, and that the individual then "blocked the movement of the car and got on the hood". He also published a video recorded by one of his security guards, showing the "harasser" with his face covered.
South Pasadena Police said the 29-year-old man was the one who called emergency services, reporting a "assault with a deadly weapon". In addition, the police force described the motorist as the "victim" and the guard as the "suspect". He detailed that the incident occurred in a parking lot, where Musk's security team car stopped in front of the other vehicle, which was parked and blocked its path.
The guard got out of his car "and approached the victimaccusing him of following him on the highway," the statement read. "As the suspect was leaving the parking lot, he hit the victim with his car" and left the scene, it added. Police later learned that the "suspect" is a guard of Elon MuskTherefore, "efforts are being made" to contact the businessman and his security team in order to obtain the respective statements.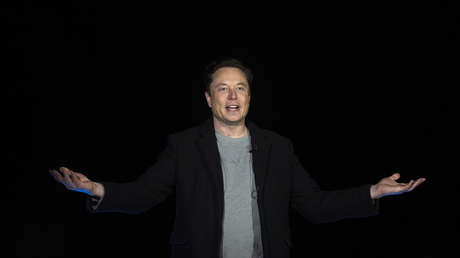 "Strange and unsubstantiated claims"
The Washington Post found the whereabouts of the "victim", identified as Brandon Collado. In statements to the newspaper, the man acknowledged that has an interest in Musk and the mother of two of his children, the singer Claire Elise Boucher, better known as Grimes. The incident last week occurred near where Boucher lives, and the individual said he was in the area because he works delivering orders for Uber Eats.
In addition, Collado made "several bizarre and unsubstantiated claims," ​​the newspaper reports. The subject claimed that Grimes sent coded messages throught social media; what Musk monitored his location in real time; and that the owner of Twitter could control Uber Eats to prevent it from receiving orders.
Elon Musk cited the "crazy stalker" incident as justification for making a series of Twitter policy changes, including the suspension of the account that published updates related to the trajectories of his private plane, of other profiles that shared the real-time location of celebrities and politicians, as well as the accounts of several American journalists. Subsequently, the owner of the platform revoked blocking some of the reporters.