Every year, 300 people in Flanders don't come home because they died in traffic. Why do we keep killing each other en masse? And why do we find that apparently normal? Who asked questions The morningjournalist Ann De Boeck agrees. She not only looked for data and figures, but spoke for one new series also with relatives and perpetrators.
Ann De Boeck was unexpectedly surprised by the inspiration to create the research series 'Dossier Verkeersdoden'. She interviewed for a year and a half ago The morning Thalia Verkade about her book The right of the fastest. That got her thinking. "In that book, Verkade and her co-author Marco te Brömmelstroet explain in great detail how our traffic is the result of very conscious choices that have been made, and that it is therefore not just a deus ex machina over which we have no control."
De Boeck also noticed that she couldn't open the newspaper for a day without coming across a report about a cyclist who had been hit by a car or a driver who had committed a hit and run or had fallen asleep.
She refers to the many anecdotal messages – often not larger than a few square centimeters – that are scattered here and there, every day again, in different newspapers and often escape our attention due to the daily routine. "We jump from one incident to the next, without considering the scale and systematics of that traffic violence," says De Boeck.
300 road fatalities

When she heard in June that the editors-in-chief of The morning was looking for new research series, she didn't hesitate for a second and was given a convinced carte blanche. Four months later, her series comes into the world.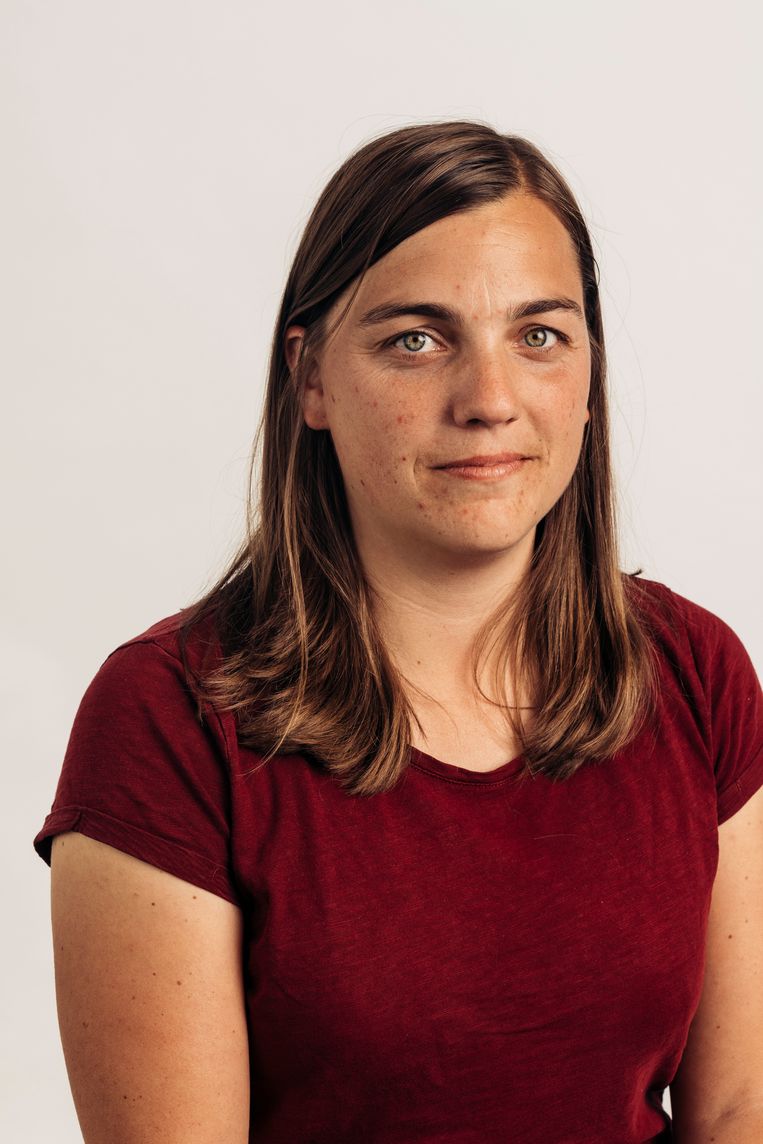 "Especially the conversations with the relatives of road deaths really got under my skin. It is the first time that I made a research series that touched me so emotionally." The photos of the deceased that were displayed in the living rooms or kitchens where she visited left a deep impression.
One of the results of her research still shocks De Boeck. "Since 2017, 300 people die every year in a traffic accident in Flanders, that remains a constant." Three hundred deaths, often from the same causes, which could have been prevented.
False promises

From 300 road deaths per year to 0 in 2050. That is the plan with the All For Zero trajectory of Federal Minister of Mobility Georges Gilkinet (Ecolo) and his Flemish, Brussels and Walloon colleagues Lydia Peeters (Open Vld), Elke Van den Brandt (Green) and Valérie De Bue (MR). That sounds quite impossible if we dig through De Boeck's research. "The truth is at odds with those promises," she says. "Many of the promises that are made are still in the planning phase, nothing concrete is being worked towards. Things are going much too slow in the field."
Unfortunately, the nonchalant attitude in politics is not the only culprit, because which driver nowadays still drives completely flawlessly? De Boeck also refers to the collective state of denial we are in. Partly because we make ourselves believe that such an accident will not happen to us, but mainly because – after years of habituation – we believe that this problem cannot be solved. But is that really so?
The Boeck's research series, which you can read in the paper newspaper and online in the coming days, proves the opposite.
Traffic fatalities file

Every year, 300 people in Flanders don't come home anymore, simply because they die in traffic. Why do we keep killing each other en masse? And why do we think that's normal? De Morgen went to investigate.