Five years ago, Marc Coucke bought RSC Anderlecht. Since then it has been a coming and going of staff and sporting successes have not materialised. Nevertheless, he is the financial savior who has no intention of selling the club.
"This is the first project that I don't know if it will work. My goal is to turn Anderlecht into a European sub-topper, like Basel, Porto, Salzburg or Ajax." Exactly five years ago, Marc Coucke bought Anderlecht. Reality quickly overtook his ambitions.
If you zoom out, you can only conclude that the Coucke era was accompanied by a sporting and economic downturn. Final ranking in the competition in the five years before his arrival: 1, 1, 3, 2 and 1. Since his arrival: 3, 6, 8, 4 and another 3. Financial balance according to the five annual accounts before his arrival: an aggregated profit of 5 million euros. Since then there has been a cumulative loss of almost 100 million euros.
As the new owner, Coucke pointed to the corpses that the previous board had stashed away in the closet. For example, there were sky-high broker commissions and hollow invoices for scouts who also worked as intermediaries.
bad buy

For Coucke, things need to move forward, so he himself rolled up his sleeves in an attempt to lay the foundations for a modern football club. He renewed the commercial operation and single-handedly gave contracts for eleven youth talents, including Jérémy Doku, who would later be resold for 27 million euros.
But due to incorrect assessments, he mainly dug an even deeper well. Bubacarr Sanneh cost 8 million euros in the summer of 2018. Anderlecht had to pay the defender a severance payment last season to get rid of his expensive salary. Samir Nasri, ex-French international, was his prestige transfer in 2019. Nasri earned 1.5 million a year and received a generous signing premium, but was completely exhausted. Adrien Trebel was given a new contract in 2018 that would earn him 3 million a year. Since then he has played an average of less than ten league games per season for the Purple & White.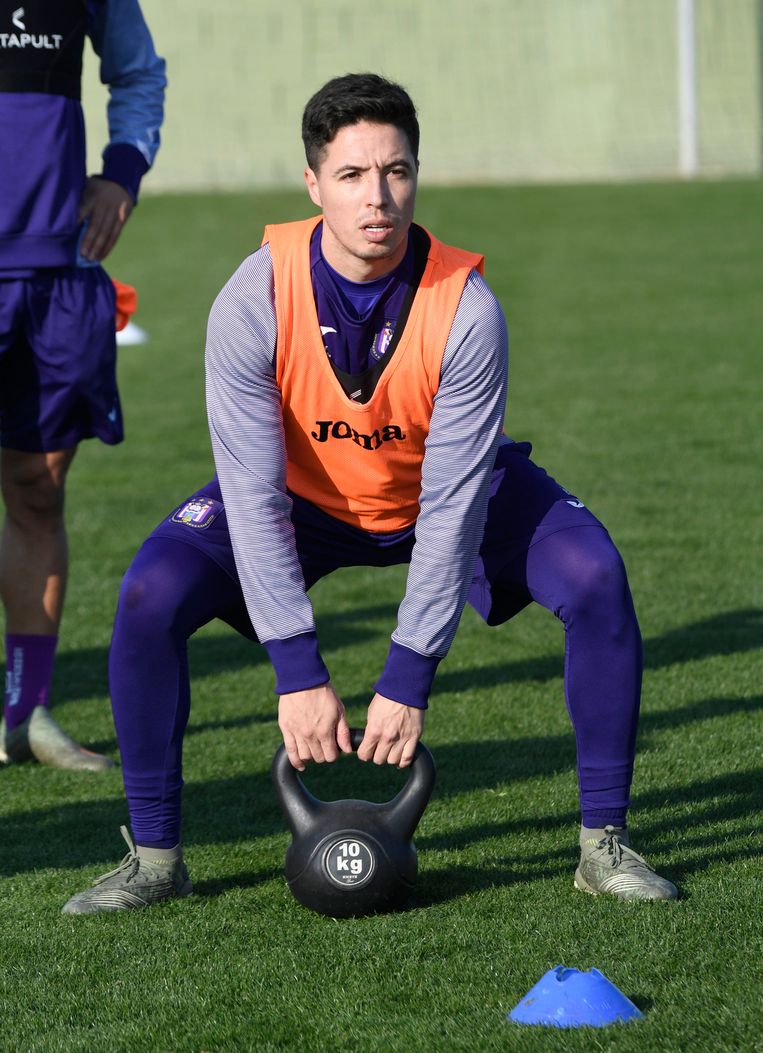 At his previous club, KV Oostende, Coucke was known as an atmosphere maker in the VIP area, where he had introduced more than one polonaise. At Anderlecht he was mainly responsible for a large-scale musical chairs. Take a picture of the workplace in 2022 and there is hardly a face on it that was already working for the record champion in 2017.
The key positions within the organization chart also changed constantly. A total of 30 people passed through the 7 most important positions: 2 presidents, 4 CEOs, 2 COOs, 4 sports directors, 3 technical directors who had to report to such a sports director, 5 heads of scouting and 10 trainers.
Silent partner

In May 2020, Coucke handed over the keys to the day-to-day policy to Wouter Vandenhaute. The man who had been his personal adviser for six months then became chairman.
Cooke faded into the background. On Neerpede we hear that he now leads Anderlecht "like his 43 other companies". Officially, he no longer intervenes in operational or sporting decisions. He now calls himself a silent partner. Take that literally: he politely but firmly rejects requests for interviews.
But Coucke also takes his responsibility as owner from the shadows. In five years, Coucke has already invested 130 million euros in his club (purchase price, capital injections, debt conversions and debt cancellations included). Vandenhaute spoke last year about Coucke's commitment to the TV program Extra Time. "In the beginning, Marc Coucke as a supporter owner was part of the problem. Now everyone has to understand that he is part of the solution."
In recent months, rumors have surfaced that Coucke intends to sell the club. Various sources, including the board of Anderlecht and Alychlo (Coucke's investment vehicle), formally deny this. Selling Anderlecht now would be a very loss-making deal for the businessman anyway. It is not for nothing that he had included in the club's previous capital round that he would drop 33 million euros in debt better luck. That means: when the club starts to run well again, it can systematically recover its investments. Another indication that Coucke has anchored himself to Anderlecht for the long term.
Wages too high

His role as a silent partner does not prevent Coucke from knocking firmly on the table. Like on October 16 for the top match against Club Brugge, when a board of directors took place at Anderlecht. Some trends of the first quarter of the financial year were then discussed. Then it turned out that the wage costs of the players were a lot higher than expected, partly due to the arrival of Jan Vertonghen, Fábio Silva and the contract extension of Francis Amuzu.
At the end of the previous financial year, with total wage costs of almost 57 million euros, the owner had nevertheless been promised that the salaries would be cut. Coucke was therefore angry with the management. The mistakes of the past were repeated. He also criticized the club's failed summer transfer window.
To become profitable again, Anderlecht has two options: save even more costs (pay less expensive player wages, which means that the club loses competitiveness) or increase the income. Reaching the Champions League groups does not seem to be for next season, so the cash must be filled with lucrative outgoing transfers. Only Yari Verschaeren, Zeno Debast and sixteen-year-old Julien Duranville seem to be eligible for this at the moment.
Coucke's ambition to become a European sub-top may go into the freezer for a few more seasons.
The big musical chairs

1 owner
dec 2017 – … Marc Coucke
2 presidents
dec 2017-dec 2019 Marc Coucke
Jan 2020-May 2020 Marc Coucke (with Vandenhaute)
June 2020-… Wouter Vandenhaute
4 CEO'S
dec 2017 – dec 2020 Jo Van Biesbroeck
jan 2020 – maa 2021 Karel Van Eetvelt
april 2021 – sep 2021 Jos Donvil
Oct 2021 – Nov 2021 –
Dec 2021 – … Peter Verbeke
2 COO's
dec 2017 – sep 2020 –
Oct 2020 – Sep 2021 Josh Donville
Oct 2021 – Feb 2022 –
May 2022 – … Kenneth Bornauw
4 sports managers
Dec 2017 – Mar 2018 Herman Van Holsbeeck
apr 2018 – sep 2018 –
Oct 2018 – Feb 2020 Michael Verschueren
Mon 2020 – Oct 2022 Peter Verbeke
Nov 2022 – … Jesper Fredberg
3 technical directors
dec 2017 – maa 2018 –
Apr 2018 – Nov 2018 Luc Devroe
dec 2018 – sep 2019 Frank Arnesen
Oct 2019 – Feb 2020 –
Mon 2020 – May 2020 Michael Verschueren (CFO Sports)
jun 2020 – … –
5 heads of scouting
Dec 2017 – Sep 2018 Dimitri Mbuyu
Oct 2018 – Nov 2018 –
Dec 2018 Luc Devroe
Jan 2019 – Sep 2019 Frank Arnesen
Oct 2019 – Jan 2020 –
Feb 2020 Peter Verbeke
maa 2020 – … Dries Belaen
7 head trainers
Dec 2017 – Nov 2018 Hein Vanhaezebrouck
dec 2018 Karim Belhocine (ad interim)
Jan 2019 – May 2019 Fred Rutten
apr 2019 – mei 2019 Karim Belhocine (ad interim)
jun 2019 – sep 2019 Simon Davies
Oct 2019 Jonas De Roeck (interim)
Nov 2019 – Jul 2020 Frank Vercauteren
Aug 2020 – May 2022 Vincent Kompany
May 2022 – Sep 2022 Happy Mazzu
Oct 2022 – Nov 2022 Robin Veldman (ad interim)
dec 2022 – … Brian Riemer