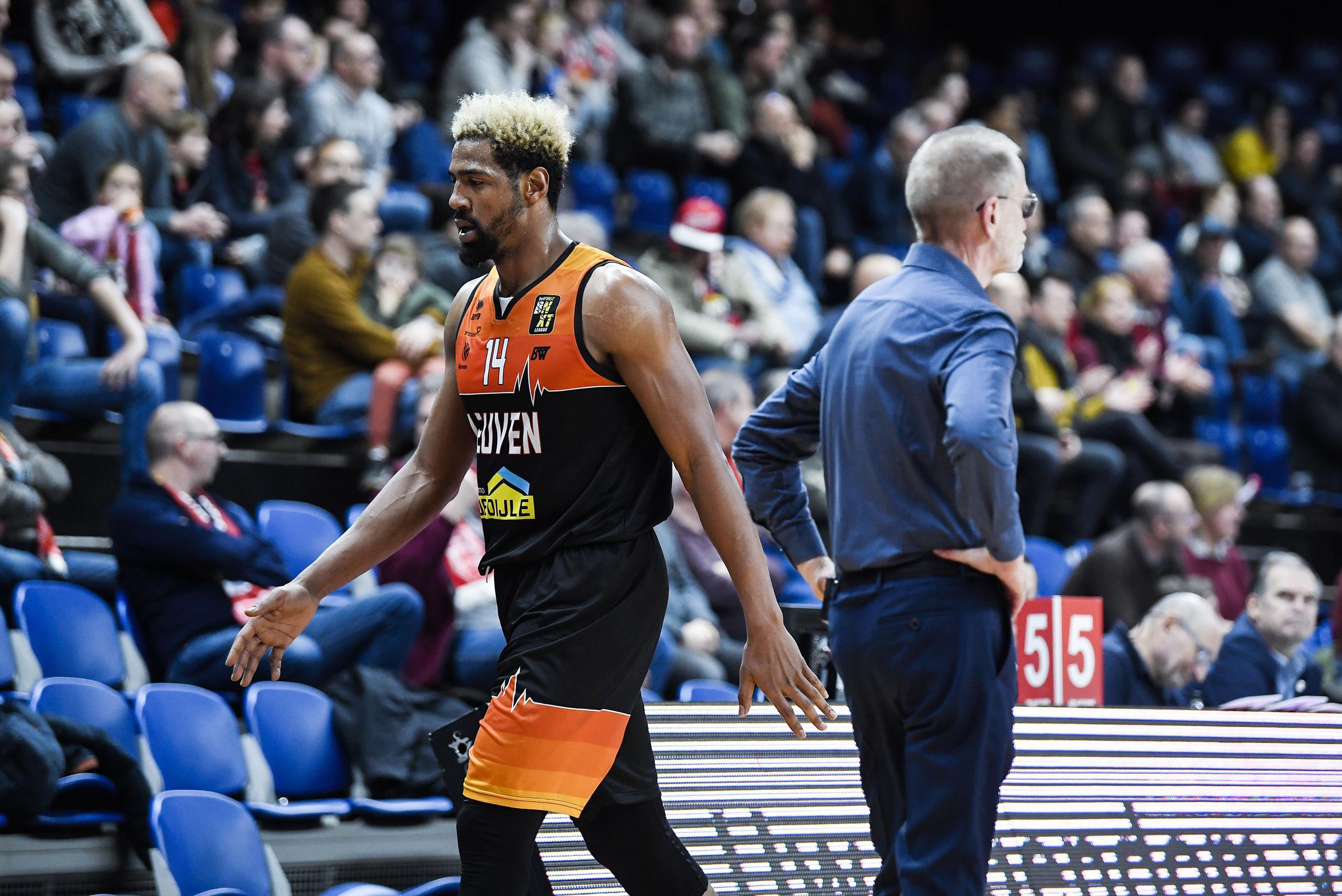 "I know the coach from my time at Leiden, where I played for eight years, from 2012 to 2020," says Kherazzi. "Casteels came to Leiden in the 2014-2015 season with an idea, a vision. You immediately felt that change was coming and that a new wind was blowing with his arrival. I was captain then. Casteels had a tight grip on the reins. I think I can safely say that we have a good connection. Partly because of this, the adjustment period for me today is minimal. I know exactly how the coach thinks and what he wants from the public prosecutor's office."
For the time being you are still missing match rhythm.
"My last game before I came knocking here in Leuven, I played with the Dutch team against Finland at the European Championships in the Czech Republic. After that, I only trained during my search for a suitable club. So yes, I still miss match rhythm. Especially if you came to the age of 32 like me."
After the cup debacle against Antwerp Giants, the pain points of Leuven Bears became visible. Are there extenuating circumstances that can be invoked?
"Thibault Vanderhaegen and Brevin Pritzl have only just joined after long injuries. Those defining guys need time to make their mark on the game again. You cannot immediately expect them to move heaven and earth, that is not realistic. The moment they are top again, the coach has plenty of rotation options."
Who left a big impression on you during your career?
"A player I played with in Flanders and who I look up to is Wen Mukubu. The way he uses his body during competitions is phenomenal. I also have nothing but good memories of Worthy de Jong – who stopped in Leiden last year and has now embarked on the 3×3 path. Worthy floats across the field making it all seem so easy. You can learn a lot from guys like him, with a lot of discipline, drive and love for the sport."
Since when are you part of the Dutch national team?
"I have been a Dutch international since 2006 and have now collected more than ninety caps. Before that I also played with the U20 and U18."
So now you are in Leuven. What do you expect from this season with the Bears?
"That we play Elite Gold. That's my goal. Last year, Leuven did fantastic in Elite Gold with eight victories in ten matches. With that in mind, it would be a shame to end up in Elite Silver this season."
Your arrival should help with that. Describe your strengths.
"Gosh, it's always hard to say things like that about yourself. I'll give you some key concepts that I think characterize me: playing fast, defensively sharp, good screener, good rebounder with a desire to attack."
After your period at Leiden, you went via Feyenoord to Den Bosch. But that adventure apparently fizzled out in September.
"In my first year at Den Bosch, we immediately became national champions. To be clear, that was last season. But the year before, I had to say goodbye to my father who was buried in Morocco. (Kherrazi followed his father from Morocco to the Netherlands when he was twelve and has dual nationality, ed.). Such things weigh on a person. Sporting peaks and personal troughs followed each other in quick succession. Suddenly I had to watch as three players applied for the same position, my position. The club didn't want to say it in so many words, but I was just pushed to the exit. A lot has been said and written about me in the Netherlands. At times it hurt. Fortunately, the good relationship with coach Erik Braal has not suffered. It has remained to this day."
Who is your support and rock?
"My girlfriend, whom I met when I was seventeen. We have been together and engaged for fifteen years now. She means everything to me. No matter how fast I can think on the parquet, she is and remains my brain next to it."
Finally: Morocco died on Wednesday after an excellent World Cup football in the semi-finals. I assume it didn't leave you cold.
"I grew up in a large family with five brothers and two sisters. As a youngster I looked up to my brothers who played for the Moroccan national team at the time. I was their staunchest supporter. Whether it's about basketball or football, there's nothing better than seeing your own country triumph."