Published:
24 Dec 2022 05:37 GMT

Several councilors and citizens spoke out against the initiative that initially sought to feed 200,000 people.
The mayor of Medellín, Daniel Quintero, promised to deliver a pig to each neighborhood of the Colombian city to celebrate Christmas, which sparked criticism from citizens.
"We want to 200,000 children and adults have a nice Christmas, without hunger and in community. Medellín will give a pig to each neighborhood of the city through its Community Action Boards," express el Quintero, inviting the public to participate in the initiative by donating animals. Later, he had to clarify that live pigs will not be donated, but duly processed and with their respective cold chain.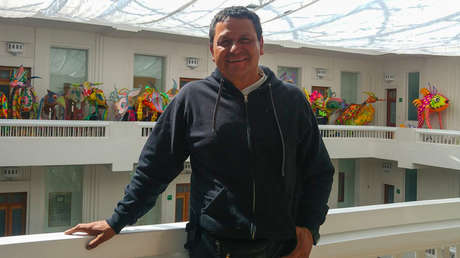 In the department of Antioquia, whose capital is Medellín, the pig has historically been the symbol of the December festivities. For decades, the paisas have celebrated the birth of Baby Jesus or the New Year with the activity of sacrificing a pig. But since 2003 this practice is prohibited.
Quintero's offer has been widely criticized by several city councilors, who considered it contrary to some of the animal protection policies promoted by the Mayor's Office.
"Mayor, this message is totally contrary to the animal agenda that we have defended. The symbol of a pig at Christmas is synonymous with animal abuse and we have had to fight long struggles to discourage these practices. There are thousands of different ways to eliminate hunger," he pointed Councilman Juan Jiménez Lara.
For their part, Internet users reminded Quintero that a few weeks ago the Mayor's Office installed billboards inviting Medellinians to reduce meat consumption to reduce environmental impact.
"Inconsistency and populism with what it preaches", wrote Daniel Salazar, a local lawyer, attaching an image of the billboard that reads: "100 grams of meat equals 15.5 kilos of CO2. Join the planet."
The mayor's wife, Diana Osorio, also referred to the announcement, who urged discouraging meat consumption. On his Twitter account said: "I would prefer the bean to the marranada"to which Quintero added that donations also accepted beans and vegetarian products.
For her part, councilor Dora Saldarriaga asked Quintero to allocate the resources of the initiative to other social causes. "What if that money is invested in drinking water connections, generates decent conditions for decent employment; it does school maintenance that are precarious and invest in Metrosalud. That would be a merry community Christmas for the Community Action Boards," she wrote.
for the councilor Daniel Duke a "nice Christmas" for the children of the city is not achieved in this way. "I don't think the child chronic malnutrition that increased in Medellín is cured with a pig", he commented.