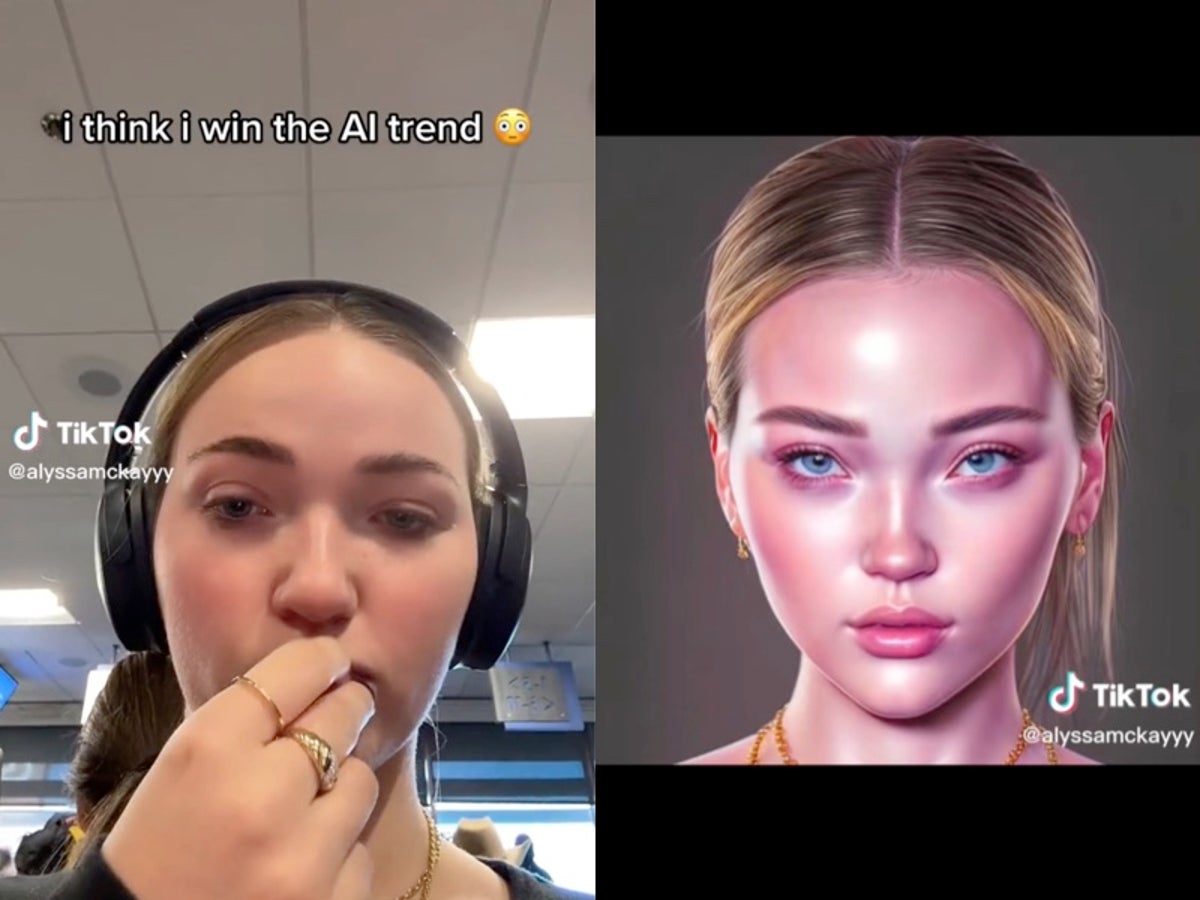 A new trend on the internet turns people's self-portraits into historical figures, avatars and hyper-stylized images.
The applications of images generated by AI (artificial intelligence) have swept the social media. Just scroll through Instagram or Facebook to find selfies of friends or the people you follow turned into works of art; simply by downloading an app.
There are two AI art generators that dominate the feeds everyone's Instagram. The first is called Lensa, a photo-editing app that turns your selfies into what Lensa calls "magical avatars." Prisma Labs launched the app in 2018, but it gained renewed interest this month after launching its avatar tool. Now, Lensa became the most downloaded app in the App Store's photos and videos category, despite charging a hefty fee.
The second AI app that became its own TikTok trend is AI Time Machine from genealogy company MyHeritage. This image generator allows users to upload their images to discover how they would look based on the style of certain historical periods, such as a flappers from the 20s, a viking or a hippie.
AI Time Machine is available to use for free on the website from MyHeritage and for free download on the app store. Ever since people started posting their AI Time Machine results on TikTok, the hashtag #aitimemachine has amassed more than 37 million views on the platform, with more than 44 million images generated in the last month.
How are AI applications used?
To use Lensa, you first need to download the app from the app store either Google play. While the app is free to download, the photo-editing tool asks users to subscribe, starting at $40 a year. The app also requires an additional payment of US$3.99 just to use the AI ​​generation tool. However, the app offers a seven-day free trial, so make sure you cancel the subscription before you're charged the annual fee.
Lensa then asks users to upload 10-20 photos of themselves with a variety of backgrounds, angles, and facial expressions for the best results. Once the selfies are uploaded, Lensa creates 50 avatars (or more, at an additional cost) in 10 categories, each with five different images. The categories are iridescent, light, elegant, anime, cosmic, fantasy, kawaii, pop, focus, and fairy princess.
Meanwhile, MyHeritage's AI Time Machine requires users to upload between ten and 25 different photos of themselves, from full body to close-ups. First you have to click on "Try it now", and once the photos have been uploaded, users will be asked to enter a name and choose a gender. Typically it takes 30 minutes to two hours to process images, but users who register or log in will receive an email when they are ready.
How does the AI ​​app work?
Both Lensa and AI Time Machine use a text-to-image AI model released in 2022 known as Stable Diffusion, which has been accused of stealing artwork from real artists, according to The Verge.
What are the risks?
With any AI software, there are always questions about companies' data collection. Although the Privacy Policy de Lensa states that the application "does not use the photos you provide… for any other reason than to apply different filters or stylized effects to them", its terms of use say that those who use Lensa grant the company "a perpetual, irrevocable, non-exclusive, royalty-free, worldwide, fully paid up, transferable and sublicensable license to use, reproduce, modify, distribute and create derivative works of your User Content, without any additional compensation.