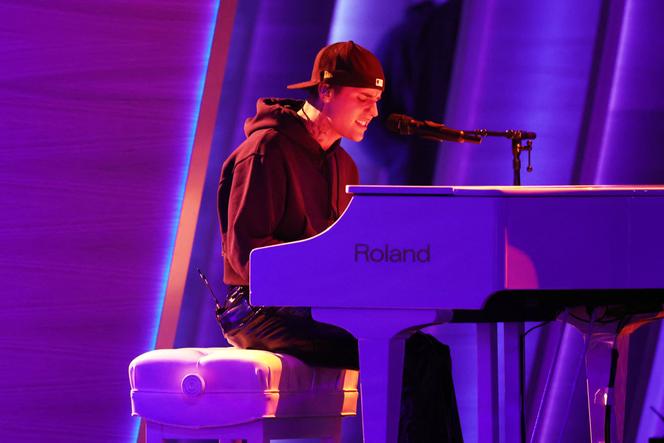 Until now, sales of musical catalogs at pharaonic prices (several hundred million dollars, or almost as many euros) mainly concerned stars at the very end of their careers, such as Bob Dylan, Neil Young, Sting, David Crosby, Paul Simon, the singer of the group Fleetwood Mac Stevie Nicks, even the heirs of David Bowie or Leonard Cohen.
Sometimes a singer in his fifties like Pharrell Williams, born in 1973 or exceptionally Taylor Swift, born in 1989. According to the Wall Street Journal of December 21 the Canadian Justin Bieber, aged 28, would be about to sell for 200 million dollars (188.5 million euros) all of his musical catalogs (recordings and musical publishing, that is – i.e. copyrights) to Hipgnosis Songs Capital, which is majority-owned by US investment fund Blackstone (but separate from London-listed Hipgnosis Songs Fund).
Justin Bieber has released six albums, including the most recent, Justiceat Universal Music, in March 2021. His first album, My World (2009), which he performed when he was 15, gave him worldwide exposure. He became the youngest artist to achieve seven songs from the same album in the ranking of the world's hundred most listened to songs. Billboard.
"Continuous growth in a difficult environment"
For Hipgnosis, this transaction should follow by seven months that concluded with the forty-something pop star, the American Justin Timberlake, born in 1981, who had sold his rights for 100 million dollars. Since the beginning of the year, Hipgnosis has also acquired, for an amount still kept secret, 278 songs including the mythical Hallelujah, by Leonard Cohen (1934-2016), as well as 80% of the catalog of country singer Kenny Chesney.
The Hipgnosis Songs Capital fund launched in 2021 with an initial commitment from Blackstone of around $1 billion. The incredible enthusiasm for these new assets – at least $5 billion was spent on music copyrights in 2021 – continues, but could prove more difficult.
Merck Mercuriadis, CEO and Founder of the Hipgnosis Group of Companies, welcomed "growth continues [du groupe] in a difficult environment".
Global boom for music streaming
The global boom for music streaming is an obvious asset for him. But the CEO has also "shared the disappointment of the shareholders", Insofar as "the true value of [leurs] iconic songs is not reflected in today's share price". This is explained, according to him, by the fact that the recordings "are a new class of assets". He wanted to reassure investors worried about this portfolio discount of more than 65,000 songs.
You have 12.21% of this article left to read. The following is for subscribers only.