Published:
May 24, 2023 01:19 GMT

The homeless will be forced to leave the lodging, located in the north of the city, so that people who have made reservations for the concert can stay in the rooms.
About 30 homeless families will be forced to evacuate the Travelodge hotel located in Enfield (in north London, United Kingdom), which plans to use the rooms for other guests while Beyoncé, who will give concerts in the international tour, lasts. the nearby Tottenham Hotspur stadium between May 29 and June 4, reports Guardian.
Enfield local authorities had reserved about 100 rooms in the hotel —two thirds of its total capacity—, in which they housed families and individuals registered as homeless, but they did not extend the reservationsand the rooms were requested by other people for the dates of Beyoncé's passage through the British capital.
According to The Guardian, vulnerable families will be moved to a "alternative temporary accommodation". A spokesman for Enfield council told the newspaper that, with a lack of available rooms at the hotel, they will do "every effort to find other suitable accommodation, with as little disruption as possible" for the current tenants.
Although they acknowledge that "hotel accommodation not ideal for families", local authorities cannot solve the problem of "fundamental affordable housing deficit"which requires measures at the national levelhe added.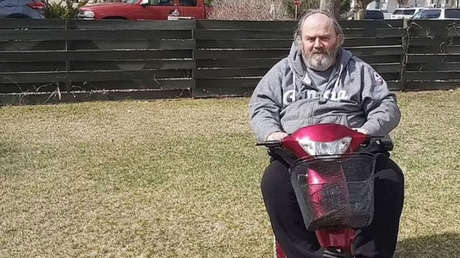 For their part, from Travelodge they indicated that, in the framework of their cooperation with the authorities, "all parties understand that it is about a temporary agreementuntil "a more permanent solution" is found, adding that their rooms "are subject to availability."
Those who are harmed by this type of last-minute transfers are families who have nowhere to live. Some of them told The Guardian that local authorities they often wait until the last day of the reservation – and in the case of Travelodge you can reserve a room for a maximum period of 28 days – to make a new one.
There are also cases in which families change their accommodation at short notice, precisely because the authorities did not extend the reservation in time and the rooms were quickly passed on to other people who were planning to attend a large event in the city.
Thus, Collette Collington, 42, who has lived at the Enfield Travelodge since the beginning of the month, sharing a room with her four-year-old daughter and two two-year-old twins with autism, said that "it's crazy how the council handles it". Last Monday he had to wait in the lobby, with all his belongings, because the authorities did not extend his stay. And although she was reserved another room the same day, this Thursday they will transfer her to a Travelodge in hertfordshirewith no possibility of returning to Enfield until June 4.
This type of transfer harms both their mental health and that of their minor children, who "need stability due to their special needs" and do not easily adapt to new environments. "[El concejo de Enfield] You know that I have two children with disabilities and even so considers it acceptable to stay in a hotel", lament.