Even during the coldest days of the year, Flemish households continue to save heavily on electricity and natural gas. This is shown by data from network operator Fluvius. So far, households in Flanders have saved an average of 12 percent on electricity and 14 percent on natural gas this year. 'Even in difficult circumstances, the Fleming perseveres.'
Despite the severe winter prick of the first half of December, the Flemish people continued to save heavily on their electricity and gas consumption. An analysis of anonymised data from more than half a million digital meters by distribution network operator Fluvius shows that the Flemish people are continuing their energy saving efforts. Also during the recent cold snap.
To this end, Fluvius compared natural gas consumption on 12 December – when the RMI recorded an average temperature of -2.3°C in Uccle – with that of two so-called 'ice days' in the recent past: 10 January this year and 9 February last year. On that last day an average daytime temperature of -5° was recorded. Taking into account the temperature differences, consumption during the recent cold snap was 15 percent lower compared to February last year and 21 percent compared to the beginning of this year.
Figures that are in line with the general saving on natural gas. In the first eleven months of this year, Flemish households saved 14 percent on their natural gas consumption compared to the same period last year. The temperature effect has been smoothed out again. It is striking that the savings were sustained every month of the year, with a peak in the summer months of June (-37 percent), July (-36 percent) and August (-20 percent). Although in that period it is true that the absolute consumption figures are low.
Difficult circumstances

"The colder temperatures of the past few days have not diminished the savings efforts. Even in difficult circumstances, the Fleming perseveres," says Fluvius spokesperson Björn Verdoodt. It is difficult to estimate exactly how this saving will be achieved. "However, gas consumption appears to have been structurally adjusted," says Verdoodt. "This can be done, for example, by lowering the thermostat, heating less at night, closing some radiator valves or replacing outdated gas appliances with more economical ones."
At the same time, it is likely that at least part of the savings will come from families that have (again) switched to alternatives. For example, the sale of pellet and wood stoves has boomed in recent months. Other households switched to infrared panels or other electrical (additional) heating.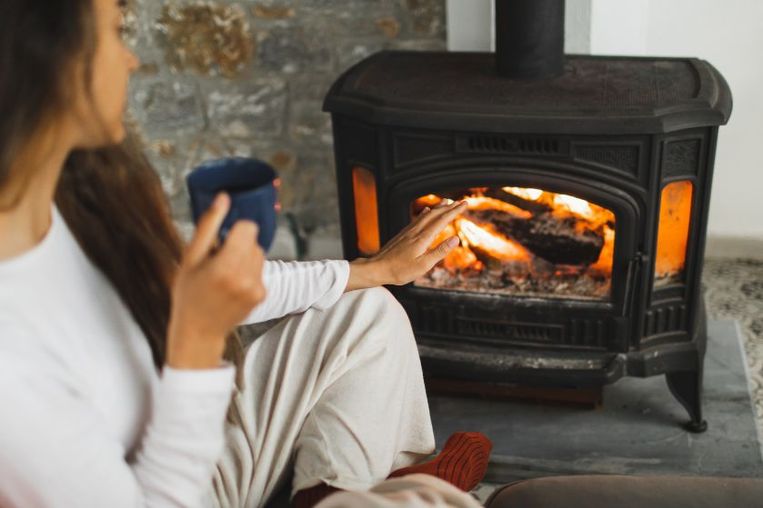 Energy prices

Electricity consumption also fell by an average of 12 percent in the first eleven months of this year compared to a year ago. In addition, Fluvius sees that the decrease is slightly greater among families with solar panels (-13 percent) compared to households without panels on the roof (-11.5 percent). "This can possibly be explained by the fact that some of the solar panel owners also have larger consumers, such as a heat pump or an electric car. In addition, due to an abundance of sun in the summer and autumn, they had to purchase less power from the electricity grid."
For families without solar panels, the decrease in consumption was greatest in the autumn months of September, October and November. "Presumably triggered by the peak in energy prices at the end of August," says Björn Verdoodt of Fluvius. At the end of the summer, electricity and gas markets recorded historic record prices. Something that trickled down into consumers' energy bills in the months that followed.
"The Flemings also continue to focus on electricity savings in the longer term," concludes Verdoodt. "We cannot see from the figures exactly how the savings were made, but it probably concerns investments or behavioral changes such as the installation of LED lamps, turning down the electric heating, replacing old electrical appliances, a lower temperature for the boiler or a switchable connect the splitter plug."
Two million digital meters

Two million digital meters for electricity and gas have been installed in Flanders since last month. These are drawn up at a total of more than 1.25 million families. "Currently, one in three families already has a digital meter," it sounds. By the end of 2024, 80 percent of all Flemish families must have switched. With a digital meter, a household can precisely monitor its own energy consumption. Its popularity has increased sharply due to the energy crisis. In the meantime, 333,000 families already have a free account on mijn.fluvius.be, the Fluvius customer portal. In 68,000 cases, 'smart apps' or devices were linked to the digital electricity meter to monitor or control energy consumption in detail.