#Kolkata: Electric vehicles are important in preventing the potentially catastrophic effects of global warming and climate change. Several companies in the country have already introduced electric vehicles in the market. To save the environment, the trend of using electric cars instead of fuel-powered cars has increased in most countries of the world. Already electric bike or scooty has gained popularity. Many people are starting to use electric cars instead of petrol cars. It has multiple importance to save the environment. Besides, there are some other benefits of using electric cars. Electric cars can provide electricity to millions of families in the future by using only the electricity from their batteries. Instead of storing the car's battery power, it can be plugged back into the grid. This technique was introduced in Japan. Many electric vehicles are being manufactured with the ability to use their onboard batteries. So that they can send this electricity back when needed, be it the owner's home or the electricity grid. These technologies are mainly used by governments and electric vehicle manufacturers to balance demand on power transmission networks or grids.
The ability to use large batteries is related to future management and cleaner grids. Instead of burning fossil fuels to generate electricity, we should use renewable sources like wind and solar power in large quantities and store that electricity in batteries. So by charging electric vehicles from renewable sources we can reduce our greenhouse gas emissions.
Read more – Viral Video: She didn't say it herself, but 'this' beauty leaked Shardul Thakur Engagement video
The plan sounds great, right? However, it is quite complicated to implement. Because it is difficult to store electricity. But we already store huge amounts of electricity—in our cars. Around 1% of Britain's 27 million households currently own an EV, with each car having an average 60kWh battery. These 3 lakh EVs can store 18 GW of electricity. which can be effectively used in power houses. This is more than the Dinerwig pumped storage plant in Snowdonia, UK, which has around 9 gigawatts of electricity storage.
There could be around 11 million electric vehicles on Britain's roads by 2030. It is estimated that 50% of these vehicles will be able to feed unused energy back into the grid. So that 5.5 million families will have the opportunity to get electricity.
How can we do this?
On a technical level, three things need to happen in order for cars to power the grid. First, a two-way transfer of electricity from the car to the charging point has to be arranged. This system is known as Vehicle-to-Grid. It was first introduced in Japan after the Fukushima Disaster and subsequent power shortages. But further development is needed to roll out the technology. These include the installation of vehicle-to-grid charging hardware, vehicle compatibility and electricity market changes. Fast charging equipment also needs to be addressed.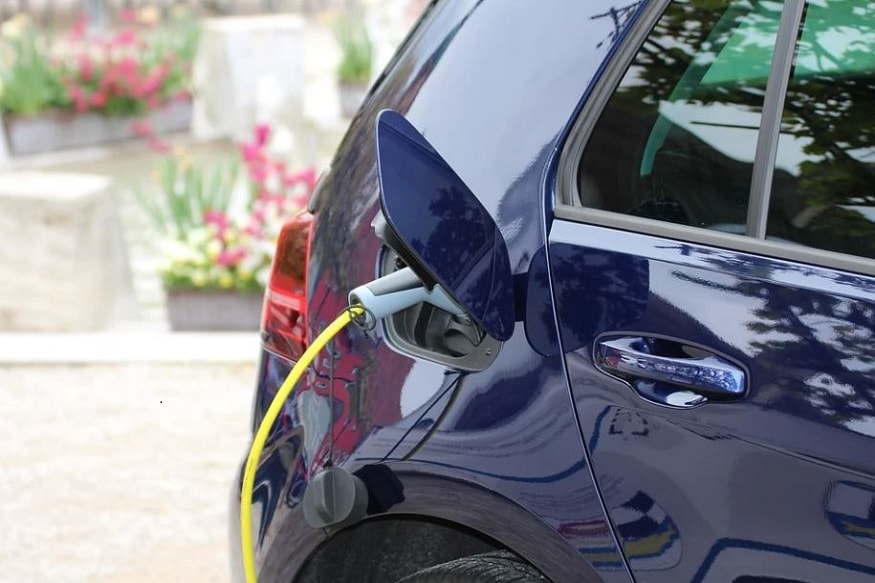 electric cars could one day power your house- Photo- Representative
The third part of the technical solution is to ensure support from the power distribution network. Some parts of the grid are unable to dump significant amounts of power through the connection at the same time. So local networks have to make sure they can handle the situation.
Read more – Shane Warne Accident: Accident while riding a bike with his son, went 15 meters
Drivers Assistance:
How do we ensure that people opt for the scheme once this technology is rolled out? For that, acceptance among consumers should be increased. Drivers need to be made aware of new innovative options. Drivers should be shown hands-on how this technology works.
At the moment, most of the trials are being done by power companies or power distribution companies, who know how the technology works commercially and how to balance the power grid. But, drivers should be looked at this time. Charging electric vehicles cheaply and selling that electricity to the grid at times of peak demand can make good money a year. Also, reducing the impact on the environment, saving on energy costs and providing cheaper electricity to the home are all great benefits. However, many car owners may not be motivated by low battery. There's also the potential cost and reduced battery life of installing compatible chargers at home. The whole process is not smooth, but there are many ways to solve it. Power companies, car manufacturers and finance companies need government help in particular.
Electric Cars in India: Electric cars are becoming increasingly popular in India. The central government thinks that this car will become more popular in the future, and the demand will increase with it. From April to September this year, 0.45 percent of the total number of cars sold in the country are electric cars. The central government and some state governments of the country have already made policies in this regard. As per the plan presented by the central government, India will be one of the main centers for electric vehicle manufacturing, just as many industrial products are now manufactured in China. But how far that future is, is the most important question. In this regard, some issues are challenging for the country, the most challenging of which is lithium ion battery for electric vehicles. India still lags behind in lithium ion battery manufacturing. Union Minister for Road Transport and Highways Nitin Gadkari said that in just 2 years the price of electric cars can be bought at the price of petrol and diesel cars. He said, "Within the next 2 years, the prices of electric cars will come down to a level where they will be at par with petrol cars. Already the GST on EVs is only 5 per cent. The prices of lithium-ion batteries are also coming down." The minister said that EV charging stations will be allowed to be installed at petrol pumps in the future.
Be the first to read breaking news on News18 Bangla. There are daily fresh news, live updates of news. Read the most reliable Bangla news on News18 Bangla website.
Tags: Electric Vehicle, Electricity, Lifestyle