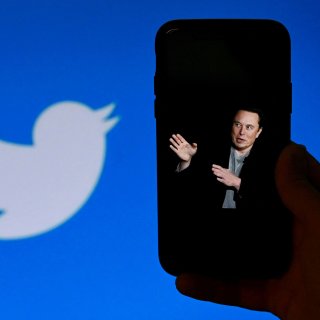 "We are deeply concerned by the arbitrary suspension of journalists' accounts on Twitter. The voices of the media must not be silenced on a platform that proclaims to be an area of ​​freedom (…) The decision sets a dangerous precedent at a time when journalists around the world are facing censorship, physical threats and worse become," said Stéphane Dujarric, spokesman for UN Secretary-General Antonio Guterres.
Twitter's decision to suspend the accounts of several journalists unannounced and without much explanation did not go unnoticed in Brussels this afternoon. The European Commission warned the social media platform that arbitrary decisions are not allowed under the new Digital Services Act (DSA) and could lead to sanctions.
Criticizing me all day long is totally fine, but doxxing my real-time location and endangering my family is not

— Elon Musk (@elonmusk) 16 december 2022
It is journalists from The New York Times, The Washington Post and CNN, among others, who saw their accounts suspended on Thursday evening. In recent days, they reported on Twitter's decision to suspend the @ElonJet account, which allowed direct tracking of the location of CEO Elon Musk's private jet using publicly available data. According to Musk, the journalists were guilty of doxxing (distributing private information) and endangering his and his family's safety.
Musk's decision raised a lot of eyebrows, especially since the journalists allegedly violated rules that were only introduced after @ElonJet was blocked. The surprise was also great at the European Commission, which supervises the largest social media channels in Europe, of which Twitter is undeniably one.
News about arbitrary suspension of journalists on Twitter is worrying. EU's Digital Services Act requires respect of media freedom and fundamental rights. This is reinforced under our #MediaFreedomAct. @elonmusk should be aware of that. There are red lines. And sanctions, soon.

— Věra Jourová (@VeraJourova) 16 december 2022
"There are red lines. And sanctions'

"The news that Twitter has arbitrarily suspended journalists is disturbing," tweeted Vera Jourova, Commission Vice-President responsible for Values ​​and Transparency. "The European law on digital services (which came into effect exactly a month ago, ed.) requires respect for media freedom and fundamental rights. (…) Elon Musk needs to realize that. There are red lines. And sanctions, soon."
A Commission spokesperson clarified that new European legislation requires platforms such as Twitter to have clear terms of use. Subscribers who are suspended or banned must be given a good reason for this and must also be able to appeal that decision. All this must be done within the framework of European law, which prohibits arbitrary and discriminatory decisions. If there is any intervention, it must be proportionate and fundamental freedoms must always be respected.
Companies that do not comply with the regulations of the digital services law can be fined up to 6 percent of their global turnover.