From 2031, a diesel car is in danger of becoming completely unusable in Flanders. At least if Brussels, Ghent and Antwerp actually implement their plans. It ensures that a diesel becomes cheaper and therefore more interesting on the second-hand market. Quickly score one to drive until 2031, so? 'There are a few important things that you should realize,' says car specialist Joost Bolle.
It became known last week: Antwerp and Ghent are planning to from 2031 no more diesel cars to let in. Brussels even wants to introduce that ban a year earlier. Although most media already presented that as a fait accompli, there is no official decision yet. It is therefore an 'intention'. But whatever concrete results emerge in about seven years' time, does not change the justified general perception that our mobility with a diesel car will be increasingly limited.
Naturally, this will have consequences for the sale of diesel-powered cars. A sale that has been seriously declining for a few years now. In 2020, 32 percent of newly purchased cars were equipped with a diesel engine. Last year it was only 23 percent. And for 2022 we are heading for barely 16 percent.
The same trend is noticeable in the second-hand car market. Last year, diesel accounted for 43.9 percent of sales. This year for only 39.7 percent. The fact that diesel still has a share of almost 4 out of 10 in the used car market, and the decline compared to last year is slightly slower than for new cars, is due to the fact that there are still relatively few second-hand plug-in hybrids available , and even fewer second-hand electric cars.
Resale value is a serious problem

In any case, fewer and fewer second-hand diesel cars are being sold. "The recent scarcity on the second-hand market caused a number of buyers to opt for diesel again, because it was available," says spokesman Filip Rylant of the Traxio mobility federation. "But that was a temporary phenomenon. Not only is society becoming increasingly diesel-unfriendly. The residual value is also becoming a serious problem."
Ten years ago it was indeed an important factor in the purchase of a car, both new and second-hand: a diesel retained its value longer, and paid more if you left it or resold it.
For diesel cars with Euro standard 3 and 4 is that past tense. After all, you can only sell them to buyers for export, because you can no longer enter many major cities with them. A problem that will repeat itself in a few years with diesels that correspond to Euro standards 5 and even 6. I take the example of Antwerp: if you invest in a Euro5 diesel today, you will no longer be allowed to enter the city from 2025. From 2027, the bar will even be raised to Euro standard 6d.
The price drops

This means that the residual value of those recent diesels will also get a serious dent. This in turn means that they become cheaper on the second-hand market. A quick random check at Cardoen confirms this. There is virtually no difference between a petrol and diesel version of the Audi A4 break (24,999 and 26,999 euros), if you know that the diesel version (from 2018) is two years younger. The Hyundai Tucson beats in second hand at 21,499 euros (petrol) and 22,499 euros (diesel), both from 2019 and the same number of kilometers on the counter. In the case of the BMW 1, a diesel from 2018 with the same number of kilometers is even 2,000 euros cheaper than its petrol brother from the same year.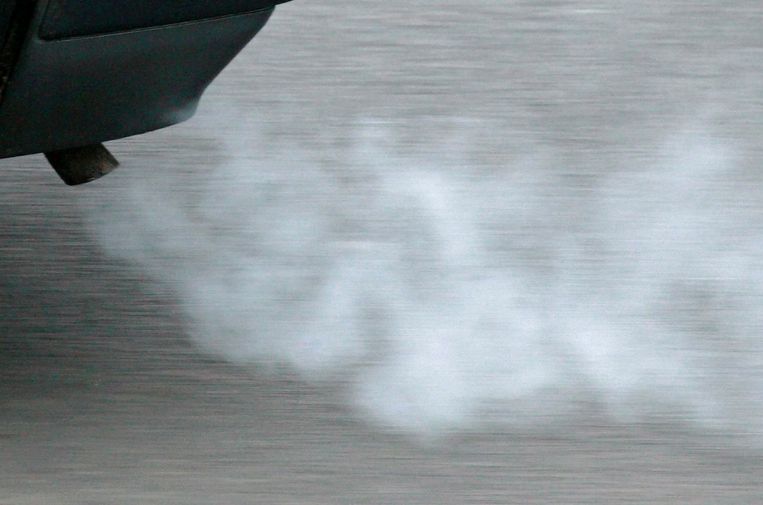 Can we deduce from this that diesel is becoming more interesting again for those looking for a used car? That depends on your mobility needs. Around the house, 'around the church tower' as we say, there is no reason at all to buy a diesel. Like it wasn't there before. But for those who drive a lot of kilometers, with many long journeys, a relatively recent diesel certainly makes sense. You can now get it cheaper at home, it is more economical than a comparable petrol car and it also emits less CO2.
But then you have to realize a few things. As, a: you won't get a penny more if you want to leave it in a few years. Two: diesel cars are already being targeted for tax purposes and that will not get any better in the coming years. And three: The government is of no help to you, because it is a matter of guessing what it will decide in the coming years. And what those possible decisions entail or not: they will in no way benefit diesel drivers. In short: the car has never been a good 'investment', and the diesel was able to compensate for that reality a bit. Today, the diesel car is also a horribly bad investment. So spend as little as possible on it.
Plug-inhybride

The same story also applies to petrol cars, albeit with a few years delay. But we are mainly talking about the new car market. After all: those who buy a new car today are increasingly opting for plug-in hybrids. This year, that car type already accounts for 15 percent of the market. But a so-called PHEV is quite expensive and therefore quite an investment for the private individual. While the residual value will not improve if the major Flemish cities implement their plan to ban any form of petrol engine from 2035.
Look.