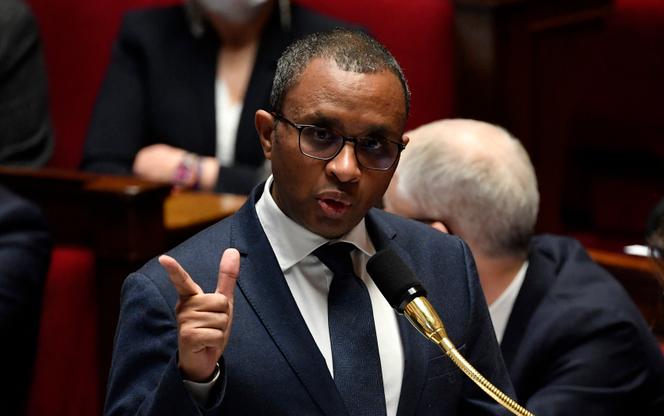 Map of colleges classified in the priority education network (REP and REP +) on one side, social position indices (IPS) of establishments on the other: logically, the two should overlap. This would mean that the aids designed for the children most in difficulty reach them.
But, to look closely the college IPS card, such as The world got down to it Since the publication in mid-October of these national education management tools, several inconsistencies have emerged. Thus, in the category of GPI above the national average for public colleges (100), 20 establishments are in REP – in the north-east of Paris, in Bordeaux and Ajaccio, in particular. In the below-average GPI category, 112 colleges are not REP-rated. Finally, there is a very disadvantaged establishment, the Gérard-Philipe college in Clermont-Ferrand, which could well deserve the REP + label, but did not obtain it during the last revision of the card, in 2014 – date to which, however, IPS did not exist. This index was designed in 2016 by the national education system to associate the socio-professional categories of parents with the chances of academic success, by observing the cultural practices of families and their economic capital (size of accommodation, Internet connection, etc.). The IPS of an establishment corresponds to the average of the IPS of all the pupils.
"We are going to revise the priority education map in 2023", announced the Minister of Education, Pap Ndiaye, Friday, December 9 on Franceinfo, acknowledging that the REPs, determined in 2014 from 2011 data, do not take into account the "ten years of neighborhood development". "It is clear that many establishments should enter priority education and others leave"he added, before specifying that the new card would not be ready for the start of the 2023 school year.
Originally, it was to be reviewed in 2019 – its designers having anticipated, from 2014, that certain districts would evolve. But the minister at the time, Jean-Michel Blanquer, was given a report in 2019 by the academic Pierre Mathiot and the general inspector Ariane Azéma proposing avenues for priority education reform, de facto pushing back opening the file. A few months later, the Covid-19 pandemic permanently shifted the cursor to more pressing issues.
Bias in favor of cities
In the meantime, the discrepancy between the REP map and the institutions' IPS is not without consequences: the classification of a college in priority education triggers that of all the schools that supply it (we speak of REP "networks" and REP +), and gives access to resources, including the splitting of CP, CE1 and large kindergarten classes. But also a more favorable hourly allocation at the college, a lower number of students per class and a bonus for the staff, up to several hundred euros per month in REP +.
You have 68.95% of this article left to read. The following is for subscribers only.