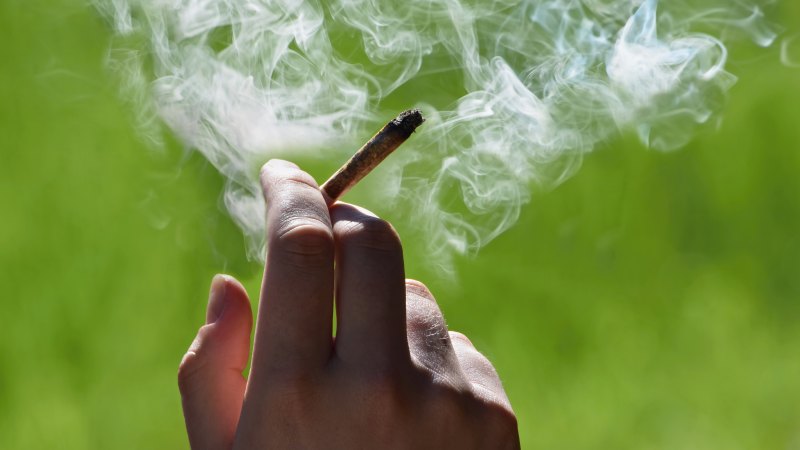 Our state's appetite for groundbreaking reform proves our preparedness to implement evidence-based change. Victoria's track record goes back as far as compulsory seat belts but also embraces 0.05 per cent drink-driving laws, the Human Rights Charter, voluntary assisted dying, abortion reform and commitment to a First Nations treaty. It will not just be infrastructure that Andrews leaves as his legacy whenever he decides to step aside.
Health Minister Mary-Anne Thomas might have been too busy trying to fix hospital and ambulance crises to have noticed what is happening in New York. It has just announced inspiring and innovative solutions as the 15th American state to abandon the futile and counter-productive "war on drugs". Our much-respected Penington Institute's timely release of a report adds local momentum to a long overdue re-think.
New York state has adopted a social equity approach to licensing cannabis sales. It rejected the quick and easy fix of auctioning off cannabis licences to the large corporates as happened in California, Oregon and other jurisdictions a decade ago in the United States.
Loading
Instead, cannabis licences have been granted to social enterprises – a homeless shelter, for instance – as well as individuals who must have prior convictions for marijuana use. Yes, that is not a misprint. Must. The concept is that not-for-profit charities will channel the expected mega-profits back to the disadvantaged. The people with a criminal conviction will be licensed to run small local cannabis retail outlets selling everything from gummy bears, chocolates, oils, cake mix, liquids and any number of variations on smokables. Think local bistro instead of Maccas.
Drawing on the prior involvement in the drug culture of this group of people but bringing them out of the shadows of the black market turns them into small business operators and ends stigma, while removing welfare dependence and stopping a massive, unproductive drain on the resources of the state.
We are years behind. Our local weed entrepreneurs are betting big on a corporate approach. But there is a viable alternative.
Cannabis is big business right across Canada, the US and many European countries and a major source of revenue for their governments. Just in New York state alone, it is expected the legal sale of cannabis from licensed premises will displace the estimated $2 billion annual illicit trade and deliver $1.25 billion over six years to government coffers. The Office of Cannabis Management and the Cannabis Control Board have issued more than 280 pages of regulations covering everything from growing, selling and advertising in the expectation that a regulated, legal trade will minimise exploitation and misuse.
Loading
In enlightened cities and states, this health approach has long ago replaced our backward, failed, punitive law-and-order nonsense. If the Andrews third term government can somehow see its way to decoupling drug reform from the iron grip maintained in the past by both police command and the Police Association, then Victoria can introduce laws that save not just lives, but also billions of dollars a year while the power, influence and prosperity of drug-dealing outlaw motorcycle gangs are weakened.
What's not to like about that? And no, I have hardly touched the stuff for about 40 years.
The Morning Edition newsletter is our guide to the day's most important and interesting stories, analysis and insights. Sign up here.


Source: www.brisbanetimes.com.au