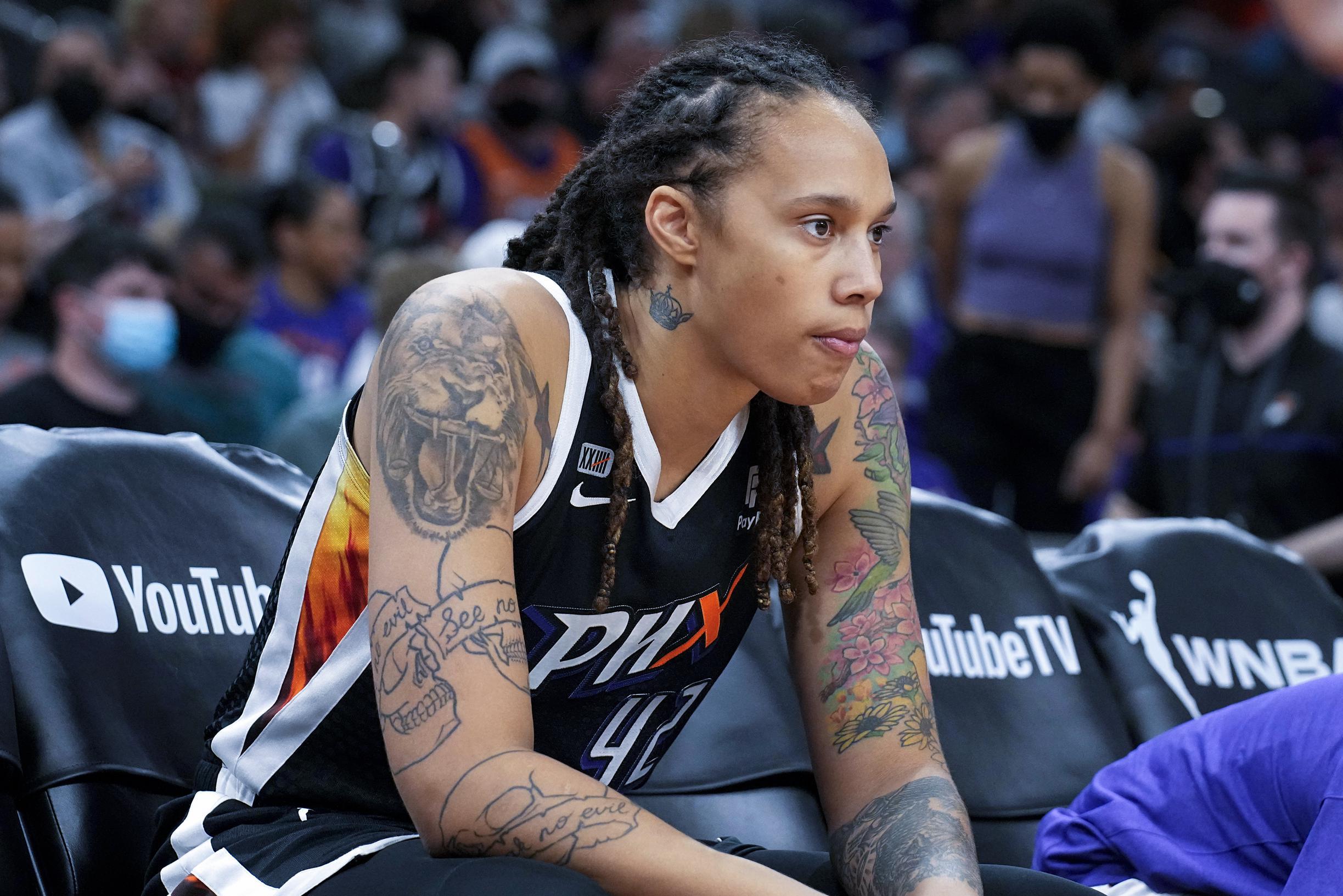 "It feels so good to be home! The last 10 months have been a struggle on every level. I dug deep to keep my faith and it was the love of so many of you that helped me persevere. From the bottom of my heart, thanks to everyone for your help," the basketball star writes in a message on Instagram.
Griner was sentenced in Russia in August to nine years in prison and a fine of 1 million rubles (about 17,000 euros) for possession and smuggling of hashish products. She was charged with possessing and smuggling drugs after she was caught with cannabis oil at Moscow airport shortly before the Russian attack on Ukraine.
Griner was released last week following a prisoner exchange between the United States and Russia. The basketball star was traded for the notorious Russian arms dealer Viktor Bout. That exchange took place at an Abu Dhabi airport, in the United Arab Emirates. Griner first received a medical check and was then able to return home.
READ ALSO. He inspired Hollywood film and has a connection with our country: this is the dangerous arms dealer who was released in exchange for Brittney Griner
In her Instagram post, Griner thanks her family, her lawyers, the organizations that fought for her release, her basketball team, as well as President Biden and his administration. "President Biden, you brought me home and I know you are committed to Paul Whelan (an ex-US marine imprisoned in Russia, ed.) and bring all Americans home. I will use my platform to do what I can to help you. I also encourage everyone who played a part in bringing me home to continue their efforts to bring all Americans home. Every family deserves to be complete."
"I also want to make one thing very clear: I plan to play basketball for the WNBA's Phoenix Mercury this season, and I look forward to personally saying 'thank you' to those who have advocated for me soon. "
Teammate of Emma Meesseman
Brittney Griner played for years, until February of this year, together with Belgian Cat Emma Meesseman at the Russian Ekaterinburg. Together they won five Russian titles and won the Euroleague, the most important European cup, four times. Griner also won Olympic gold twice (2016 Rio de Janeiro and 2021 Tokyo) with Team USA. She also won one WNBA title (2014) with Phoenix Mercury, is an eight-time WNBA All Star and is one of the greatest players ever in women's basketball.
READ ALSO. Why the return of Viktor Bout is so important for Moscow: selfish, but also very symbolic motives
READ ALSO. He was also innocently imprisoned in Iran and was released after a prisoner exchange: "You will never be the same again"
This contains embedded content from a social media network that wants to write or read cookies. You have not given permission for this.
(sgg)