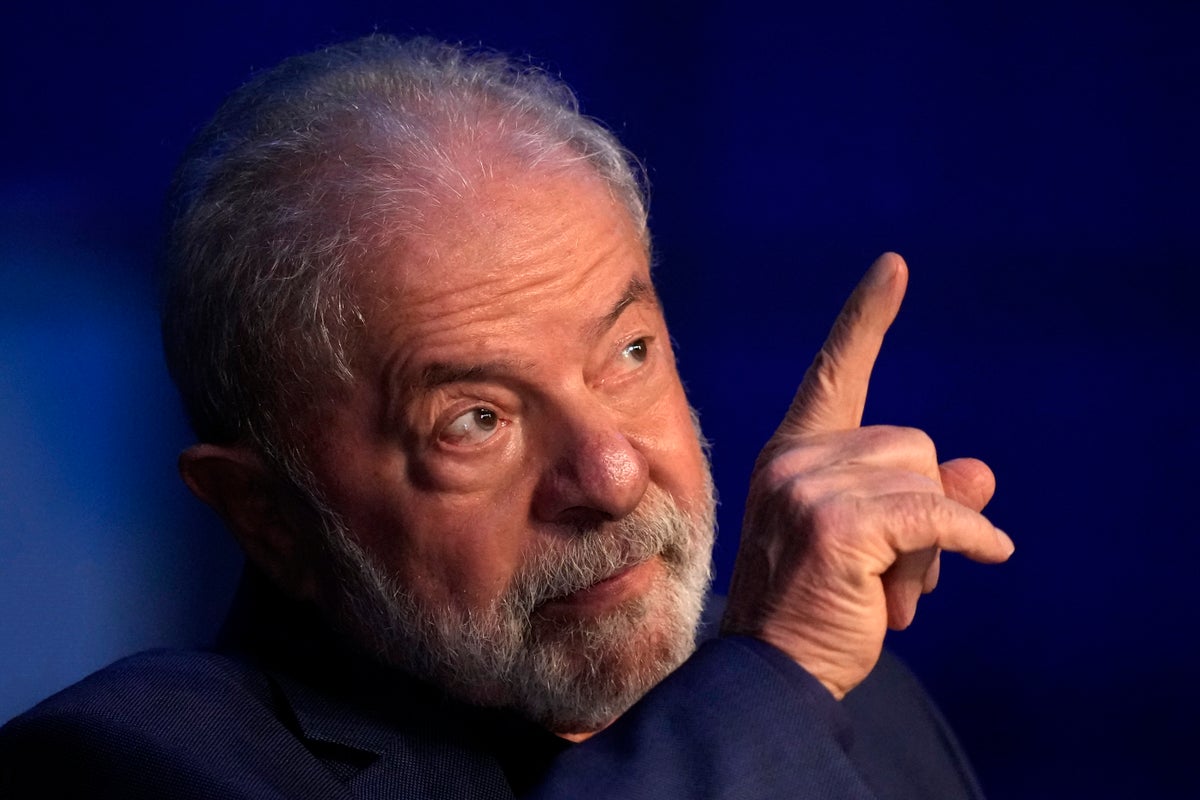 Trumpets and drums will sound at the swearing-in ceremony for new President Luiz Inácio Lula da Silva on January 1. Then another song will be heard in the streets, one whose lyrics go against the outgoing president. Jair Bolsonaro.
"It's time for Jair, it's time for Jair…to go!" says the song "Pack your bags, hit the streets and get out!"
When Lula won the elections on October 30, tens of thousands of people sang the song all night, taking it to the top of Spotify in Brazil and reflecting that many Brazilians are not in a conciliatory mood.
Healing the wounds in the divided Brazilian society will be difficult. Lula has so far appointed leftists and members of his Workers' Party as ministers, upsetting those who trusted the 77-year-old leader to govern with moderates, and those who rallied behind Lula after Bolsonaro tested the limits of the fourth largest democracy in the world.
"Governing Brazil means reaching agreements with farmers, evangelicals, former allies of Bolsonaro. It will be frustrating for Lula's half allies, but that's what they face," said Carlos Melo, a professor of political science at Sao Paulo's Insper University.
Of course Bolsonaro's allies are not the picture of generosity and good spirits either. Many reject the election results and remain camped out in front of military barracks, demanding the cancellation of Lula's inauguration.
The October election was the closest in more than three decades, pitting two archrivals against each other. In her triumphant speech, Lula declared that "there are no two Brazils" as tens of thousands of supporters gathered outside her hotel in Sao Paulo to celebrate Bolsonaro's victory and defeat.
A hopeful sign emerged days later, when leftists and moderates once again donned national colors to support their soccer team at the World Cup. The green and yellow shirt has been used as an anti-leftist symbol and proliferated in the marches against Lula and in favor of Bolsonaro.
Lula and his allies also donned the colors in an attempt to reclaim it; She posted a photo on social networks and said that green and yellow "are the colors of 213 million people who love this country."
Elias Gaspar, a shirt seller, said that the green-yellow ones sold out quickly at a time when the soccer team was playing in the World Cup.
"Before the World Cup I sold, on average, about six blue and four yellow ones out of 10," said Gaspar, 43, on December 4. "Now they are almost all yellow."
The World Cup united the country for a few moments, but it was fleeting. Brazil was eliminated earlier than expected in a penalty shootout with Croatia in the quarterfinals, and many Brazilians put their shirts in the drawer. Bolsonaro's supporters are the only ones still dressed in the national colors.
Lula has avoided escalating tensions, largely by refraining from attacking Bolsonaro and his supporters in public, instead focusing his speeches on ways he intends to help poor Brazilians when he returns to the presidency, a post he held from 2003 to 2010. However, sometimes polarizing comments escape him. On December 22 when she announced new ministers, she declared that Bolsonaro is still alive and that there are many angry people who refuse to acknowledge Bolsonaro's defeat, and therefore will have to be defeated in the streets.