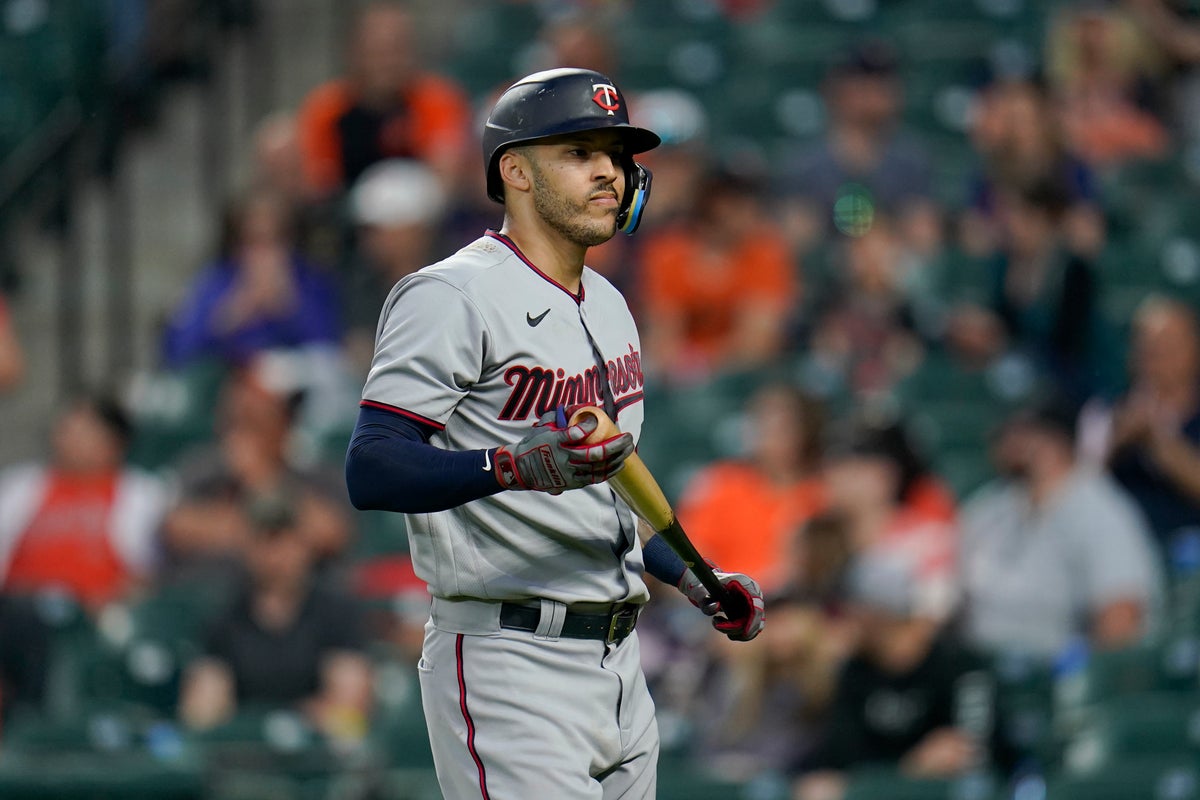 The San Francisco Giants postponed a news conference scheduled for Tuesday to introduce Carlos Correa as their new player after a medical concern arose during an exam on the Puerto Rican shortstop, two people with knowledge of the situation said.
The two sources spoke with Associated Press on condition of anonymity because the Giants have not publicly announced details about the deal with Correa, for 13 years and 350 million dollars.
In fact, the club had not even confirmed that the conference it called on the day had the objective of presenting the coveted free agent.
One person asserted that this conference was intended to welcome Correa and that it was suspended because the parties were waiting for the results of some tests. A second person commented that a medical problem arose during the medical examination of the Puerto Rican player.
On Dec. 13, Correa and the Giants reached the colossal deal, which hinged on rigorous testing, according to one of the people. The player has been on the disabled list seven times during his eight-year career.
The conference had been scheduled for 11 a.m., local time. Peaceful (1900 GMT) at Oracle Park, but it was announced about three hours earlier that it would not take place, without explaining why.
It was not clear whether the parties had discussed a renegotiation of the athlete's agreement.
Correa, the 2015 AL Rookie of the Year, has a career .279 average with 155 home runs and 553 RBIs over eight major league seasons. He's also shined in the playoffs, with 18 homers and 59 RBIs in 79 games.
Perhaps the only blemish on Correa's resume relates to his resistance. He has played at least 150 games in a season only once, due to various injuries.
A year ago, he became a free agent after leaving the Houston Astros and reached a $105.3 million deal with the Minnesota Twins. That agreement gave the player the right to terminate after one year, accruing 35.1 million during it.
Thus, the two-time All-Star decided to try his luck in the market again.
The guaranteed amount for the 28-year-old with the Giants would be the fourth-highest in baseball history.
Mike Trout got a 12-year, $426.5 million contract with the Los Angeles Angels; Mookie Betts signed a 12-year, $365 million deal with the Dodgers The Angelswhile Aaron Judge he's getting $360 million on his nine-year deal to stay with the New York Yankees.
That last contract was made official on Tuesday.
Correa hit .291 with 22 homers and 64 RBIs in his only season with Minnesota. He was taken with the first overall draft by Houston in 2012, and helped lead the Astros to their first NBA title. World Series in the history of the franchise, in 2017.