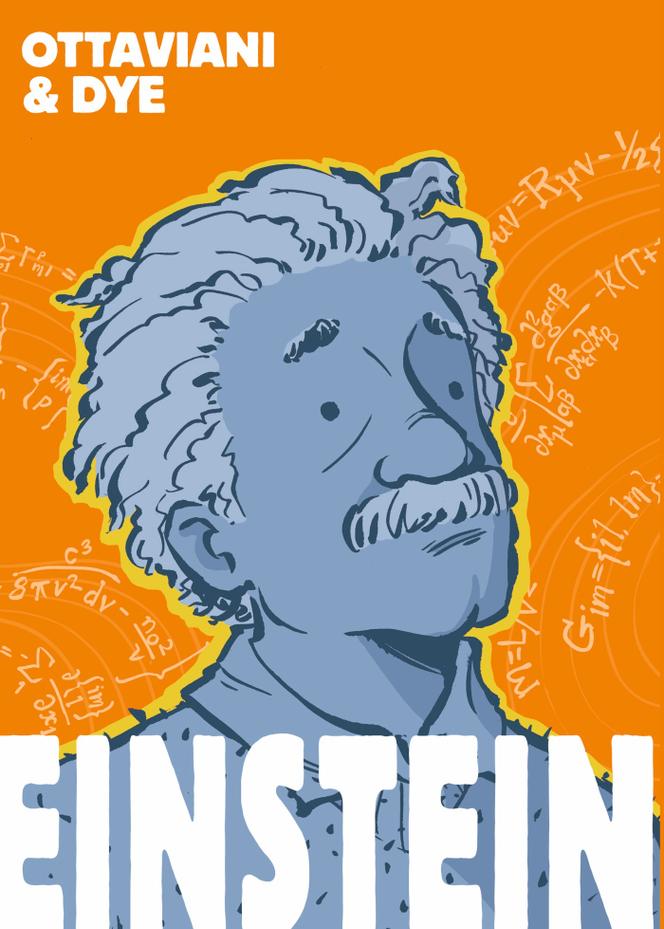 Author of several works of popular science, the American Jim Ottaviani fell in love with the life of the great researchers of the XXe century. After two graphic novels illustrated by Leland Myrick and devoted to the Nobel Prize winner Richard Feynman and Stephen Hawking, two summits of physics, here he is tackling – this time with Jerel Dye at the drawing – the Everest of the discipline in person by Albert Einstein (1879-1955). Let us recall, if need be, that the scientist of German origin gave birth to general relativity, seeded the field of quantum physics and was elected, in 1999, "personality of the century" by the magazine Time. More than a monument, the symbol of scientific genius.
How to tell the life of such a famous character? How to enter in an original way into his thoughts, follow his journey, his mode of operation? How, finally, not to do just one more biography? To all these questions, Jim Ottaviani and Jerel Dye had to find answers with the tools specific to comics. Of course, they could not escape the figures imposed by the legend of Albert Einstein: his speech delay as a child, his lack of attraction for certain disciplines – and we cross paths not without delight with his grammar teacher Greek, Joseph Degenhart, who made history by predicting that his student would achieve nothing in life – his wonder at a compass, his taste for the violin…
imaginary violin
The authors have however managed to invent their own tone, whether to show the effervescence of physics at the beginning of the last century or to stage the famous thought experiments that Einstein loved so much. We attend with a certain jubilation a course given by the most famous mustache in the history of science to a certain Isaac Newton, whose theory of universal gravitation was to be supplanted by that of general relativity. We also see the great Albert crushing, even torturing an imaginary violin, which is nothing other than physics itself.
Let's be honest, however: Jim Ottaviani sets the bar for popularization a little too high and we have to hang on to follow the – numerous – debates that Einstein had with his colleagues on the subject of quantum mechanics, which he had contributed to to found but whose probabilistic side deeply irritated the conception he had of nature, which gave rise to the famous quotation " God does not play dice ". This aside, the book manages to show the humanity of a character who has become an icon, his mistakes too, his strong sense of abstraction, without ignoring the less brilliant aspects of his personality, in particular his harshness towards his first wife Mileva Maric, mother of his three children and neglected. Because if Einstein undeniably loved women, he was above all faithful to the most theoretical of his companions, physics.
You have 2.33% of this article left to read. The following is for subscribers only.