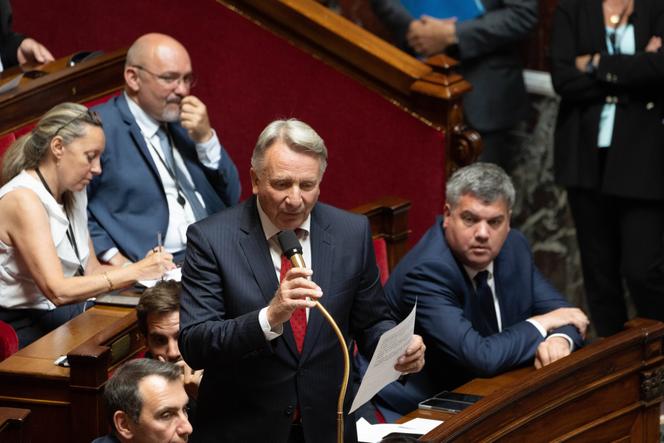 The news surprised in educational circles. The mission on priority education launched in mid-November by the National Assembly's Cultural Affairs and Education Committee with around twenty deputies from all political backgrounds, is chaired by a deputy from the National Rally (RN) . Roger Chudeau, elected representative of Loir-et-Cher, is at the initiative: he asked that priority education be the subject of an in-depth study. "This policy has existed for more than forty years and nearly 20% of students are educated there. We are entitled to want to evaluate it"he told the Monde.
If his party has so far been quiet on education, Roger Chudeau, also at the origin of a bill on the wearing of school uniforms, wants it to now occupy "a prominent place in the reflections and action of the RN group in Parliament", as he says in a recent op-ed published in Current valuess.
The new "M. Education" of the RN is not unknown in the educational environment and knows its workings perfectly: he was an associate professor of German, headmaster, inspector general. He advised Gilles de Robien when he was Minister of Education, from 2005 to 2007, then François Fillon when he became Prime Minister in 2007 before taking up the position of Director of Supervision at the Ministry of National Education. . Politically, after having been a member of the Les Républicains party, he approached Marine Le Pen in 2021 – he participated in the drafting of the education section of his program.
"The RN is against priority education"
"Without always saying it explicitly, the RN is against priority education which, according to him, would give a bonus to foreign students to the detriment of French people"emphasizes Ismail Ferhat, a professor at the University of Paris-Nanterre, who has analyzed the party's programs for thirty years.
Roger Chudeau expressed his point of view in 2021 in a booklet entitled How to make public school a bulwark against Islamism? produced for Issep, the school of Marion Maréchal: "Most of the establishments conquered by Islamism or at the very least prevented from functioning normally are in priority education networks […]. This demonstrates the clear failure of these areas"he wrote then, also wondering about the effectiveness of duplication in CP and CE1.
The parliamentary mission, essentially cross-partisan, chose a broad and consensual title to provide a framework for its work: "Assessment and overview of priority education". A way to ensure "peaceful debates" on "a subject too important to heighten tensions", confides, anonymously, a parliamentarian member of the presidential majority. Roger Chudeau adopts a low profile himself: "I manage this mission as I could have done when I was Inspector General. I put my political positions in the background. Politics will come back in due time, when the report comes out. »
You have 17.59% of this article left to read. The following is for subscribers only.