News bon plan 5 last-minute gift ideas so you don't come to Christmas empty-handed!
You only have a few days left to be ready for Christmas Eve, and if you haven't finished all your gift shopping yet, you will have to seriously speed up the pace. Do not panic, at some merchants there is still time to place an order to be delivered before D-Day!
We are 4 days away from Christmas Eve and if in most homes Christmas gifts are already ready and perfectly wrapped. If this is not your case, we have prepared a selection of gifts for you to buy last minute and which will arrive at your home before Christmas.
A pack of Pokémon Sword Shield collector cards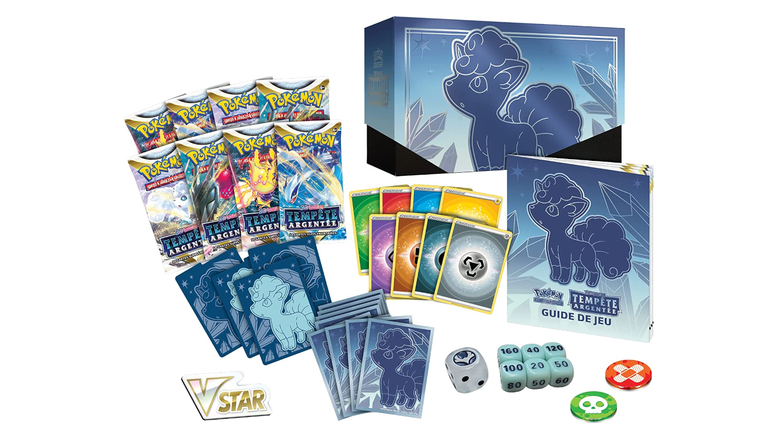 This magnificent box of 8 Pokémon card booster packs will please any fan of the Japanese license. The pack still presents better visually than simple Pokémon card boosters to offer.
Inside you will find everything you need to start playing immediately:
1 collection box with 4 dividers
8 booster packs of 10 Pokémon cards each
45 Energy cards
65 card sleeves
1 game guide
6 damage marker dice
1 throwing die
2 special status markers
1 code card to play online
Buy the Pokémon card box for €59.90 on Amazon
The queen of connected speakers: the new Echo Dot 5 from Amazon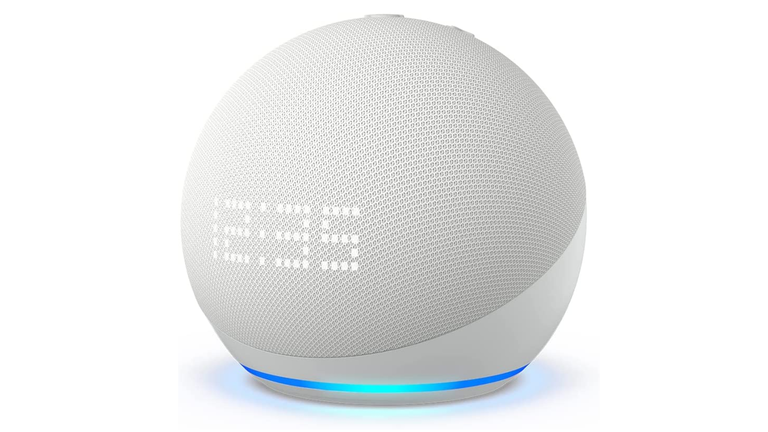 With the Echo Dot, you'll enjoy Alexa assistance. You can at any time ask him to play music, ask him questions, make him note your shopping list, activate a timer, but also control the connected objects in your home such as turning the light on or off.
This connected speaker will greatly simplify your life. But it doesn't stop there; the latest version of the Echo Dot offers many features: an LED display with clock, a low power mode, a temperature sensor, etc.
The connected speaker also delivers good audio performance thanks to its 44mm front speaker. You will be able to connect several Echo Dot together and/or associate it with your Fire TV. To set it up, just plug it in, then connect it to the internet via the Alexa app.
Buy the Echo Dot 5 with clock for €39.99 at Amazon
Star Wars: this cult ship from the Disney license arrives at your home before Christmas!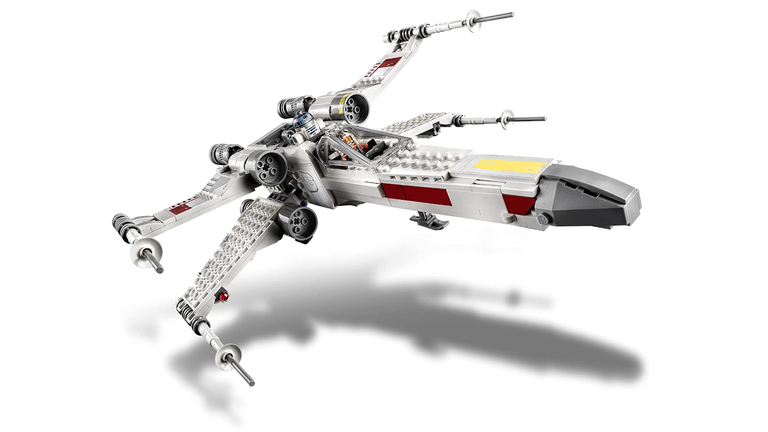 This LEGO set is a faithful replica of the starship piloted by Luke Skywalker in the original Star Wars trilogy. Using the blueprint provided, you can meticulously assemble all 474 pieces to recreate the young Jedi's legendary X-Wing. The latter has a retractable landing gear, as well as two spring-mounted launchers. The wings, on the other hand, can be placed in attack position with the simple press of a dedicated button.
The cockpit opens, allowing you to place the Luke figurine at the controls… Or that of Princess Leïa and General Dodonna, both included in the set, weapons and lightsaber included. R2-D2 is also in the game: it has its own dedicated space, as in the original ship from the movies.
Buy the Star Wars X Wing in LEGO for €49.99 on the official website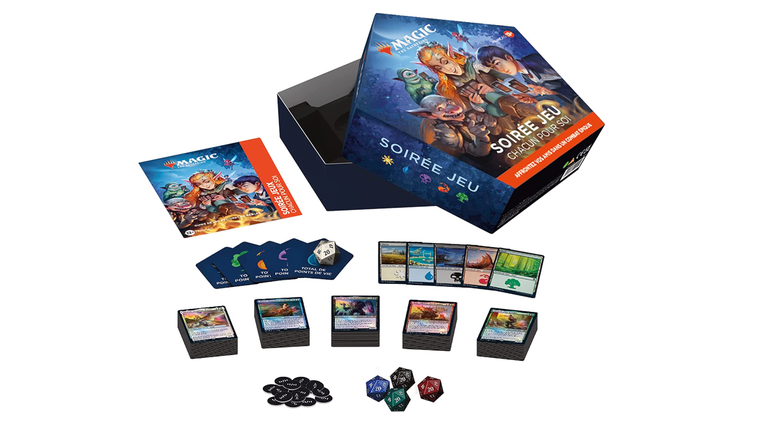 Halfway between a board game and a card game, this "Games Night: Every man for himself 2022" box is a great way to introduce someone, or their whole family, to this excellent game that is Magic. : The Gathering.
Simple rules, no deck building, and a great experience for 2-5 players at a low price. A total of 5 decks of 60 cards are present in this pack. Veteran gamers won't find their way here, but that's clearly not a problem, since they're not the intended audience here. The goal is simple and clear: gather around a game table and have a good time while introducing Magic and the basis of its rules.
And if you are convinced by the game, wherever you have succeeded in bringing someone into this world, you can always move on to other products in the future in order to create a collection and play with more diversity.
In addition to the decks, you will find in this pack everything you need to play, namely:
5 Spindown hitpoint counters with hitpoint platforms
15 double-sided tokens and 20 +1/+1 counters
1 rulebook and 5 reference sheets
Buy the Magic starter pack at 33€ on Amazon
PS5, Xbox Series X, Nintendo Switch OLED: our selection of essential games in 2022
FIFA 23 on PS5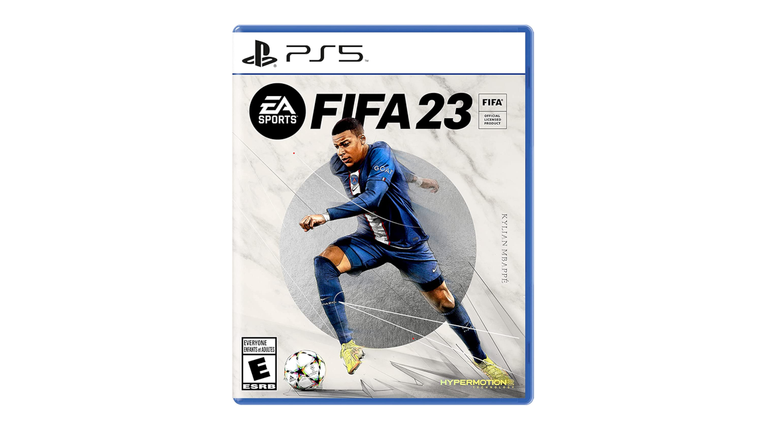 Our opinion

Points forts
The Hypermotion V2 brings many new animations
Impeccable physique
No loading time
Well-calibrated player acceleration
A renewed career mode on the player side…
…and FUT which is reinventing itself a bit (collective, Moments…)
The link between Clubs Pro and VOLTA for personalization
A new duo of French commentators
Efforts on women's football
Crossplatform between same generation of consoles
Upcoming content for both World Cups
An old-school set piece system and new powerful strikes…)
Weak points
…but not everyone will like it
VOLTA and Clubs Pro little renewed
Team system of FUT a bit complex to understand
Sometimes complicated matchmaking in FUT and Pro Clubs
We would have liked more on women's football despite everything!
Absent flagship licenses (AS Roma, Napoli, etc.)
For its last under the name FIFA, the license of EA Sport succeeds in confirming the course passed last year on the gameplay. While FIFA 23's new set piece and power kick system won't appeal to everyone, version 2 of the Hypermotion engine does wonders for player animations and rendering. On the other hand, this opus improves the career mode in a beautiful way, especially when one embodies a player and tries to dust off FIFA Ultimate Team thanks to "Moments" and a new way of thinking about the collective. Something to shake up the regulars a bit. In short, if it does not revolutionize its formula, this FIFA 23 is one of the most complete in the saga before moving to EA Sports FC.
Buy FIFA 23 on PS5 for €49.99 on Amazon
Elden Ring sur Xbox Series X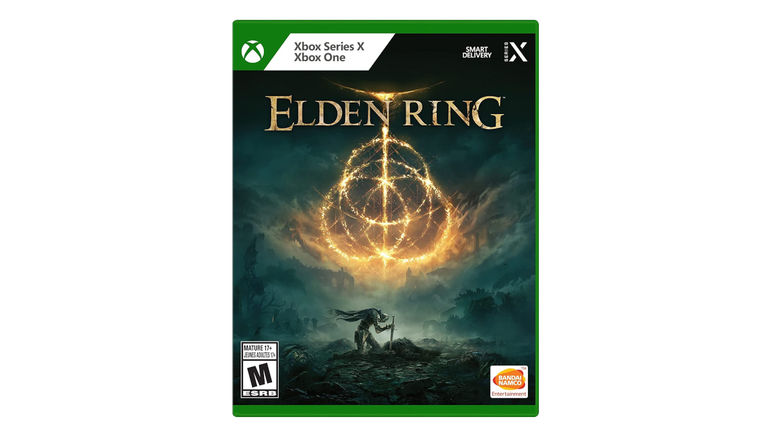 Our opinion

Points forts
Simply huge open world
Very successful art direction
Curiosity really rewarded
Both accessible and ruthless
A constant sense of adventure
Always epic, intense phases
Gameplay rich and always on top
A culmination for the formula
Weak points
Sometimes it feels like you're "just" playing Dark Souls
Legacy dungeons not all so successful
Slightly troublesome boss recycling
With its new open-world dimension, Elden Ring brilliantly fleshes out FromSoftware studio's already highly effective formula and offers Souls a spiritual sequel that is both ambitious and accessible. All the novelties converge towards this last objective: the open world makes it possible to arm yourself more than ever with the epic and obligatory combats that the adventure reserves, without having the impression of walking around just to farm. And the best part is that it doesn't compromise the sense of accomplishment so important to the genre. Elden Ring is a complete, mysterious experience, where curiosity is tirelessly renewed by the feeling of discovering something for the first time. All with a sumptuous artistic direction, which makes you want to get lost, to explore. The title also welcomes new features that offer strategic choices in combat, without betraying their requirement. We only regret a slight lack of ambition for certain Legacy Dungeons, as well as the recycling of some assets and bosses. Overall, an exceptional title.
Buy Elden Ring on Xbox Series X at €49.99 on Fnac
Pokémon Scarlet Violet on Nintendo Switch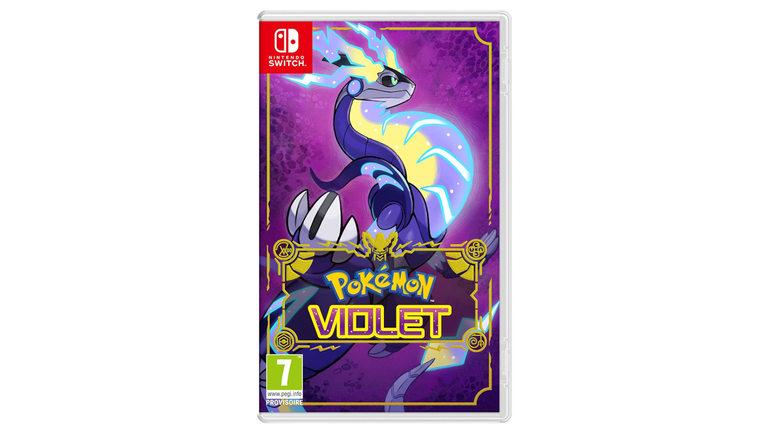 Our opinion

Points forts
An atmosphere and cities that have a lot of charm…
Successful open world, even surprising…
Great ideas from Pokémon Legends: Arceus have remained…
Terracrystallization, a good new mechanic…
Still lots of new charming creatures
The customization of the avatar from the start of the game
Unexpected and interesting storylines
Optional (but rewarded!) Trainer Battles
Not stingy with content
Invigorating and inspired soundtrack
A real feeling that the franchise is moving forward
Weak points
… but unfortunately weighed down by a finish from another age
…despite delays that frustrate again and again
…and others are already terribly missing
… which often makes things a little too easy
Some misses on the ergonomics of the menus and the menu
The new egg system seems unnecessarily complex
Features that old players will miss
Highly anticipated after a Sword / Shield that was a little too shy and Arceus much more daring, but very different, Pokémon Scarlet / Purple clearly advances a license that has always stagnated too much, and takes many paying risks. If we manage to ignore the really disappointing graphics, it's a safe bet that this 9th generation of Pokémon will be a milestone. Game Freak has clearly understood very well how to design an open world with non-linear progression, ideally thought out for a series that needed this much appreciated little facelift. One day, perhaps, the technical aspect will follow and the holders of the most profitable franchise in the world will offer us a real revolution capable of making an impression. In the meantime, we remain on a very satisfying episode which is good for the license.
Buy Pokémon Scarlet at 44.16€ on Amazon
This page contains affiliate links to some products that JV has selected for you. Each purchase you make by clicking on one of these links will not cost you more, but the e-merchant will pay us a commission. The prices indicated in the article are those offered by the merchant sites at the time of publication of the article and these prices are likely to vary at the sole discretion of the merchant site without JV being informed.
Learn more.