How do you ensure that all the food is stress-free and on time on the table during the holidays? Eleven top chefs, from Dominique Persoone and Sofie Dumont to Fatima Marzouki, share their tips. Whether it's about how you can enjoy your company and the dinner, which drink you best serve or how to prepare something efficiently: an answer for every question. "This way you get all the food warm at the same time when the oven is full."
1. Wim Ballieu: "This is how you put hot food on the table."

"The holidays should be heartwarming and you do that by putting your food on the table warm. I think preheating your plates and dishes is a must," says Wim. "Is the oven full? If necessary, use a radiator or microwave. Instead of putting ten different things on one plate, you can also work with large dishes. Thanks to self-service, you lose less time in the kitchen with dressing. Especially when you are with a large group, the seconds tick away mercilessly. And no one wants half-lukewarm food. Don't make it harder on yourself than necessary, but do choose one eye-catcher or dish with wow factor that people will remember for a long time. A cup of soup under a baked layer of puff pastry, for example."
2. Roger van Damme: "Be prepared"

"Good preparation is half the battle," laughs Roger van Damme. "That actually applies all year round, but even more so for the holidays. Make sure you already prepare the food you are serving for a large group of friends or family. prepared at least once. And preferably twice already. You can also easily prepare yourself when it comes to ingredients. I would advise against shopping until five to twelve. Especially with desserts and patisserie, it is vital that you not only "We use the right proportions, but also the right products. Do your shopping at least a few days in advance. This way you avoid having to look for the right type of sugar or that perfect chocolate at the last minute."
3. Sofie Dumont: "Serve something other than bubbles"

"For me, the cocktail of the parties is the White Christmass Mojito," says Sofie enthusiastically. "This guarantees a white Christmas right away! The basic ingredients remain mint, lime and rum and they are then pimped with coconut cream and pomegranate. Not only is it super tasty, but it's also super pretty. It gives you an instant party feeling! For the children in the party, you simply leave out the rum and that way you also have a recipe for a mocktail!"
Recept: White Christmas mojito

Ingredients

* 1 lime
* 10 mint leaves + extra branch as a garnish
* 1 tbsp cane sugar or sugar syrup
* 6 cl witte rum
* 10 cl coconut cream
* 20 cl of sparkling water
* pomegranate seeds
* ice blocks
That's how you make it

– Cut the pomegranate in half and knock out the seeds with your wooden pestle over a large bowl.
– Cut lime in half, squeeze one half and cut the other half into 4 pieces.
– Put in a shaker with the mint and sugar. Crush the lime pieces with a wooden pestle to release the aromas of the mint. Add rum, coconut cream and about 6 ice blocks and shake for a minute!
– Put ice in your glasses, a straw and a sprig of mint. Top with sparkling water and decorate with a teaspoon of pomegranate seeds. Drink immediately!
4. Peppe Giacomazza: "Try to enjoy yourself"

"A golden rule for those who cook during the holidays? That is that you should also be able to enjoy it yourself," Peppe laughs. choose dishes that require as little work as possible just before serving. If you are making stuffed turkey, you can easily fill it several hours in advance. The simpler your dishes, the more enjoyable cooking will be. The holidays are not the time to to experiment in the kitchen. In the urge to prove ourselves, we sometimes forget how delicious our classics are."
5. Seppe Nobels: "Children should not eat vegetables in the same way as adults"

"Embracing local vegetables is very important to me", Nobels starts. "Filling the table with imported strawberries in the midst of an energy crisis? That is too crazy for words. Belgium has many seasonal products that are now at their best. Due to wind and weather, Belgian farmers ensure that we can now enjoy Jerusalem artichoke, parsnip, salsify, Brussels sprouts and chicory. Christmas and New Year are usually celebrated with different generations. While preparing all those local vegetables, make sure that even the youngest guests enjoy porridge. Children usually like raw vegetables, but also crunchy varieties, such as vegetable chips or biscuits. Convince the young guard that vegetables are healthy and tasty. For example, serve raw chicory leaves in a colorful pot or oven-baked Jerusalem artichoke or celeriac chips. I think it's more important that children devour vegetables than that they eat them in exactly the same way that adults like them. I am also a fan of cultural heritage. Everyone also likes a classic raw vegetable dish with cauliflower, carrot and radish, and then homemade cocktail sauce in which Aunt Rita has put too much cognac."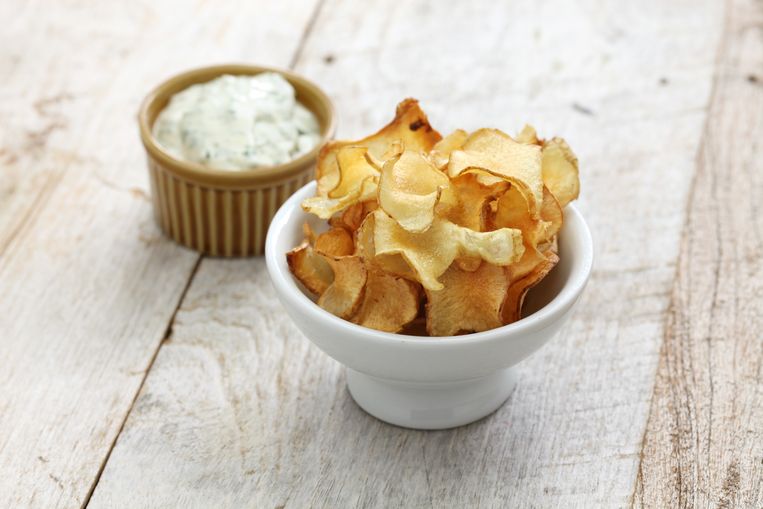 6. Dagny Ros Asmundsdottir: "Keep it simple, cooking steak for 10 people is impossible"

"I love starting early. This year I want to serve the first snacks at 4 pm. I'm not just talking about chips and hummus, but about quick snacks such as blinis with smoked salmon or chicken on a stick with sweet and sour sauce," says Dagny Ros. "Under the motto 'less is more' we're going to skip the appetizer this year. We go straight for the main course. It will be something with slow cooked duck, potatoes, vegetables and salad. To prepare the meat, I use the oven for such an occasion. Because frying a steak à la minute in the pan for ten people? That is impossible work. People often want to pull out all the stops at Christmas and New Year, but with the parties it's important to have fun together and not to impress people with your cooking skills. That only creates stress. It is better to drink cocktails or champagne with your guests — against the stress." (winks)
7 Dominique Persoone: "Big crawl like a sandbox full of ice blocks and booze"

"We sometimes forget, but when you organize a party, it is important that the host or hostess is also at the table," says chocolatier Dominique Persoone. "Choose a menu that you can make in advance and that only needs to be heated up. What I also always do is provide a large tub, like a sandpit or toddler pool, and then fill it with large ice blocks and drinks. White wine, cava, pints, everything in the bucket and ready. Then you just say: boys and girls, welcome! If you're thirsty, grab it. That is cozy and practical. This way you are already unburdened with regard to the drink and you avoid becoming a garçon in your own living room. You can also use your bathtub as a valhalla for cold drinks. Provided you don't already use your bath to put the dishes in." (laughs)
8 Jeroen De Pauw: "Let everyone make snacks"

"I have a large family myself and I am always in favor of not letting one person pay for the festive menu. In practice, this means that the chef on duty is in the kitchen for two consecutive days and thus incurs unnecessary stress," says De Pauw. "Many hands make light work. Agree with seven people that everyone will make a move. Something between an appetizer and a starter. In this way you create an apéro dining. Build this up according to the principle of a menu: start with cold starters and end with some sweet amuse-bouches. Everyone takes turns going to the kitchen to make a small dish. Everyone has their moment of fame and can enjoy almost the entire evening. Thanks to the division of the work, there is more time for the nicest things, namely aperitifs and presents. We agree with our family that everyone must bring everything themselves and take the leftovers back with them afterwards. That way everything is immediately cleared up."
9. Fatima Marzouki: "You can use filo pastry in all directions for cold and hot snacks"

"Nothing more elegant to start the party with than cold and hot snacks. You can go in all directions with filo pastry," says Fatima Marzouki. "From triangles and spring rolls to savory pies. Fill your puff pastry with chicken and almonds, Camembert topped with a layer of egg yolk (so that the cheese does not melt) or drained stewed spinach with feta. You can make your crunchy snacks a day in advance. Don't stack the patties on top of each other, unless you use plastic wrap or parchment paper, otherwise moisture will be released and the bites may stick together. Grease them with some olive oil and bake them in the oven for about 20 minutes until done, crispy and golden brown. You can also quickly make delicious bruschettas at the table as an appetizer with a tartar made in advance of grilled eggplant and bell pepper."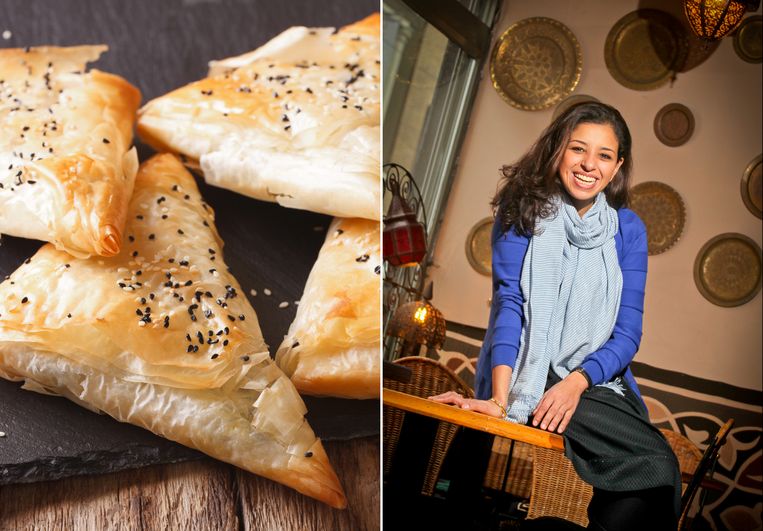 10. Jelle Beeckman: "Croquettes are always a party!"

"Croquettes on the table, that's always a party!" says Jelle Beeckman, The Messy Chef. "Are you with a large family and don't you want to be the one who has to put in croquettes on the assembly line? Don't have five fryers at your disposal, but still want to provide croquettes to everyone at the same time? Preheat the oven to 100 degrees, take a large oven dish or baking tray with some baking paper in it, bake for a few 'batches' croquettes and keep them warm in the oven. This way you can just put one large bowl on the table without having to walk back and forth all the time. Croquettes for everyone, at the same time! Finish the croquettes with some finely grated Parmesan cheese for extra flavour. Especially when you put them in the oven afterwards. This way you get an extra crispy cheese crust around an already crispy croquette!"
11. Pascale Naessens: "Handy casseroles"

"Make the appetizer and dessert completely in advance and choose a number of casseroles – which you prepare in beautiful bowls – as the main course. You also do the preparations in advance, and once the guests have arrived, you put them in the oven and take the kitchen timer with you to the table. This allows you to enjoy the party as a hostess or host. Because you also use the casseroles as serving dishes, you have less washing up and less stress," continues Pascale Naessens. "In summary, casseroles are practical and they create a casual, cozy atmosphere."